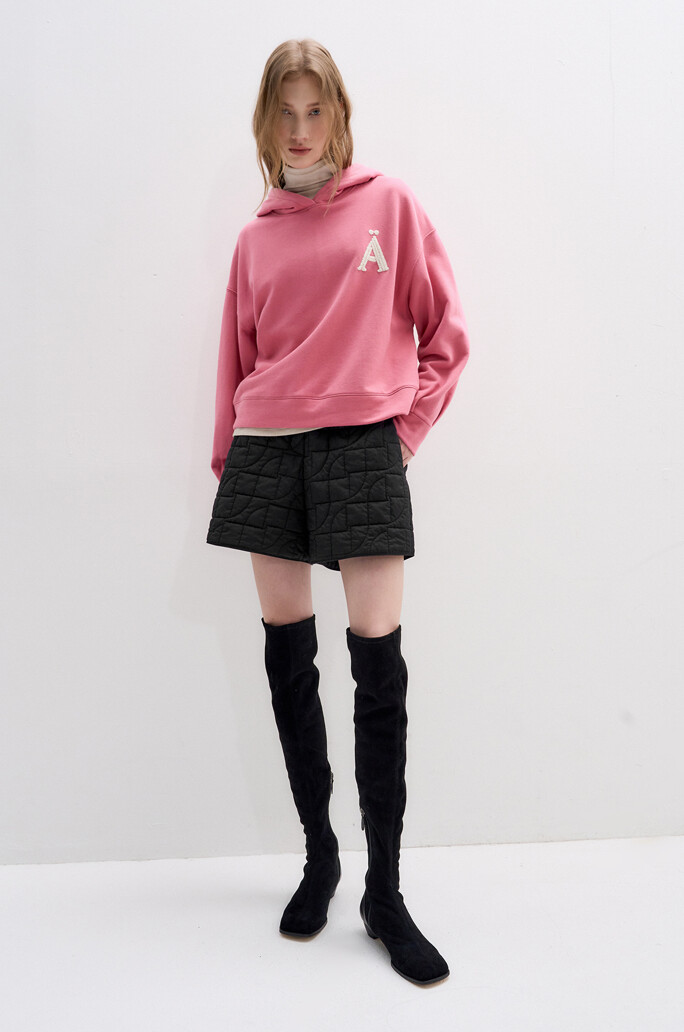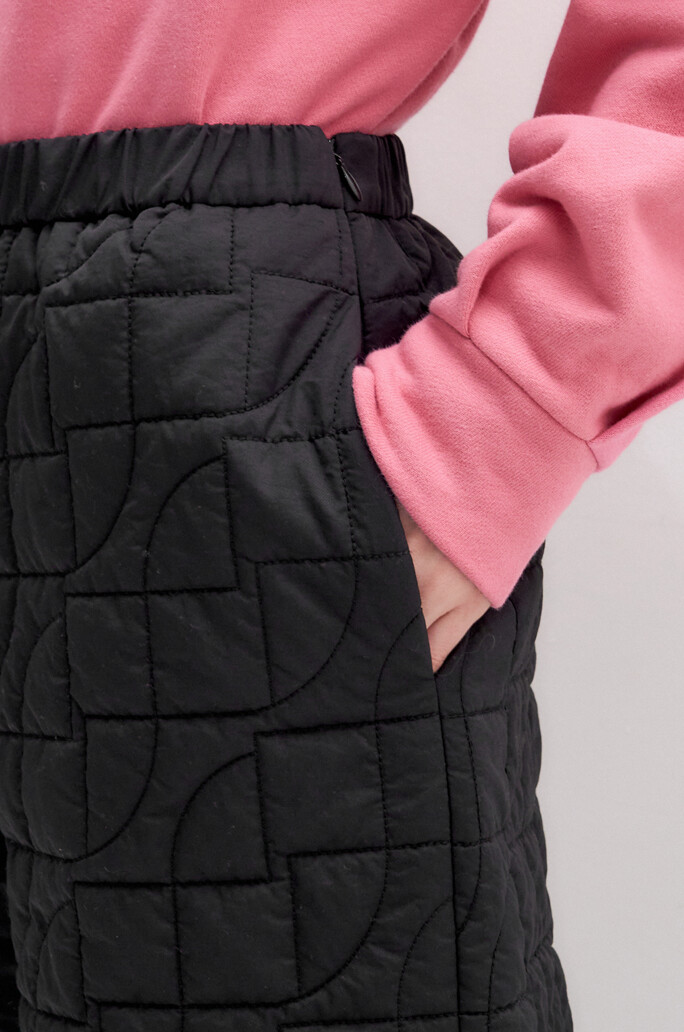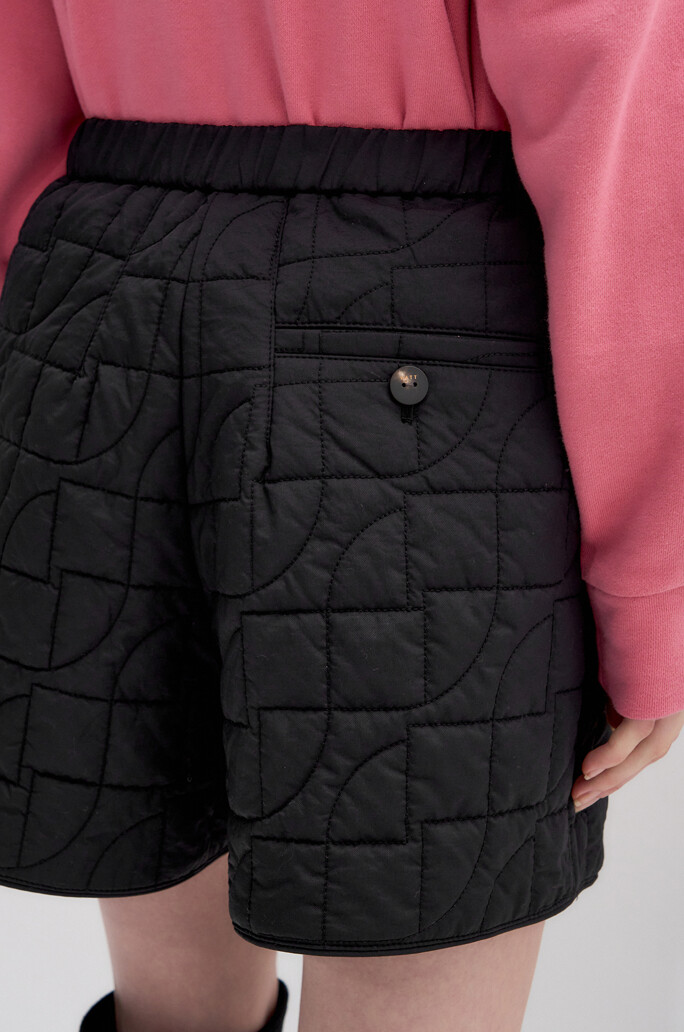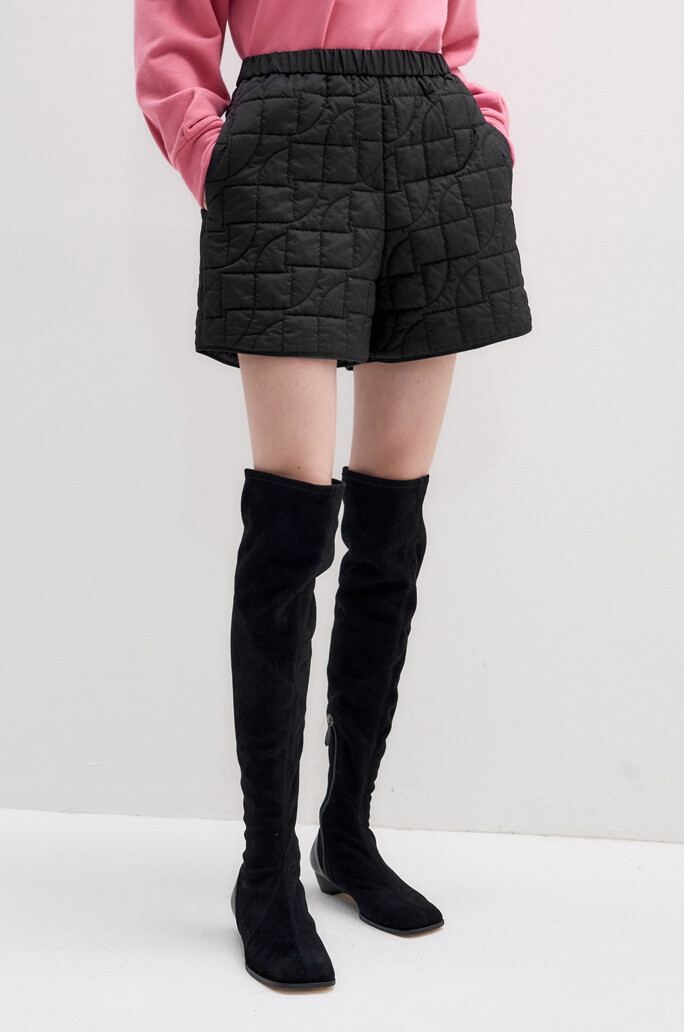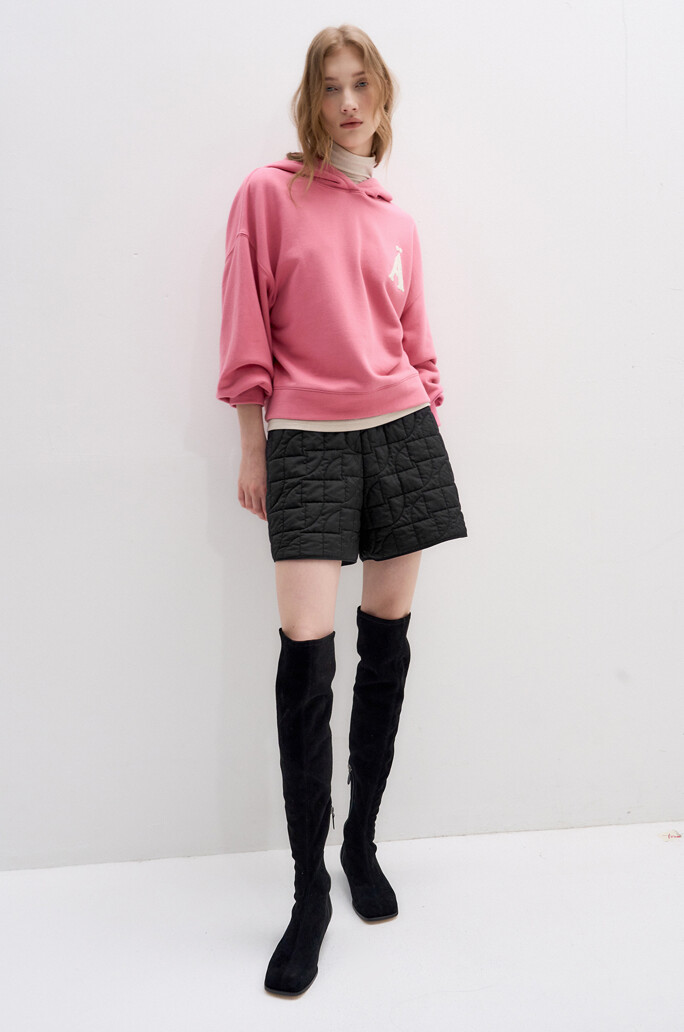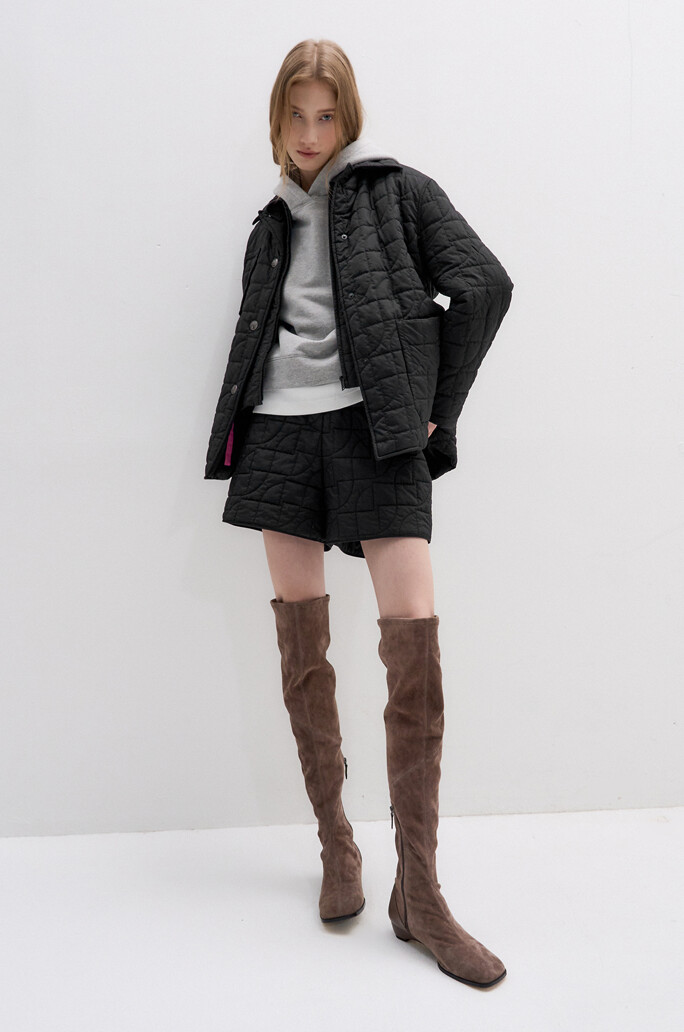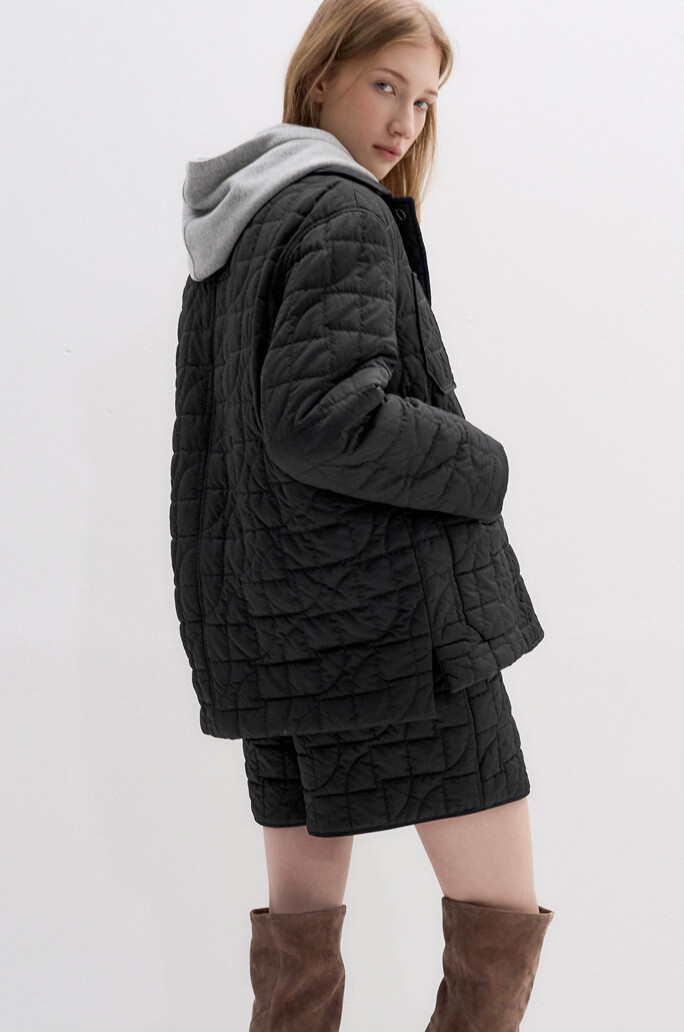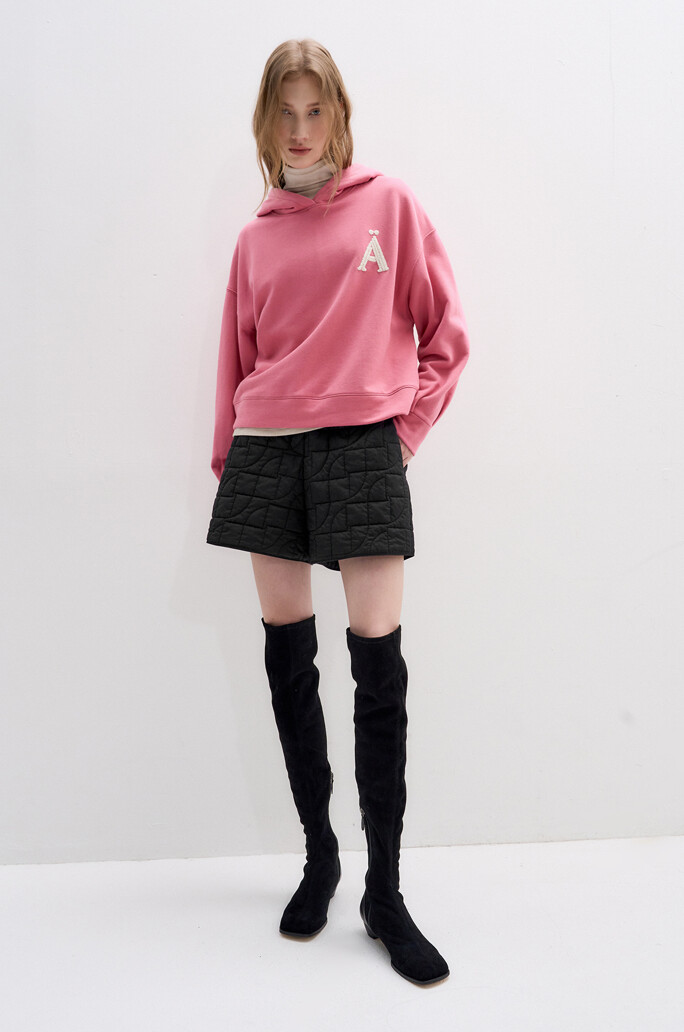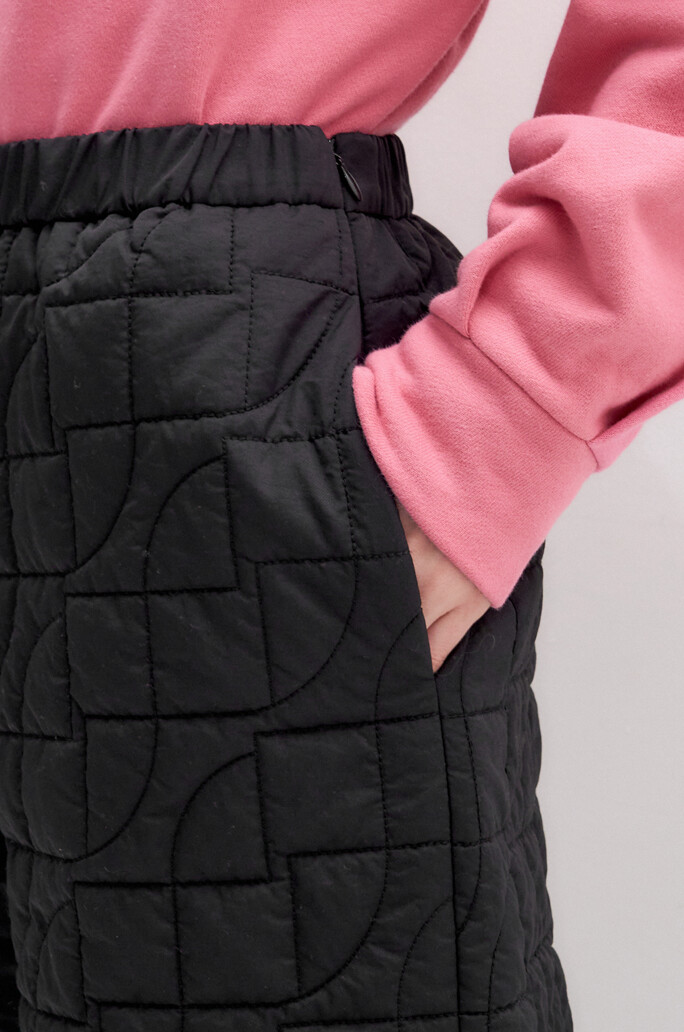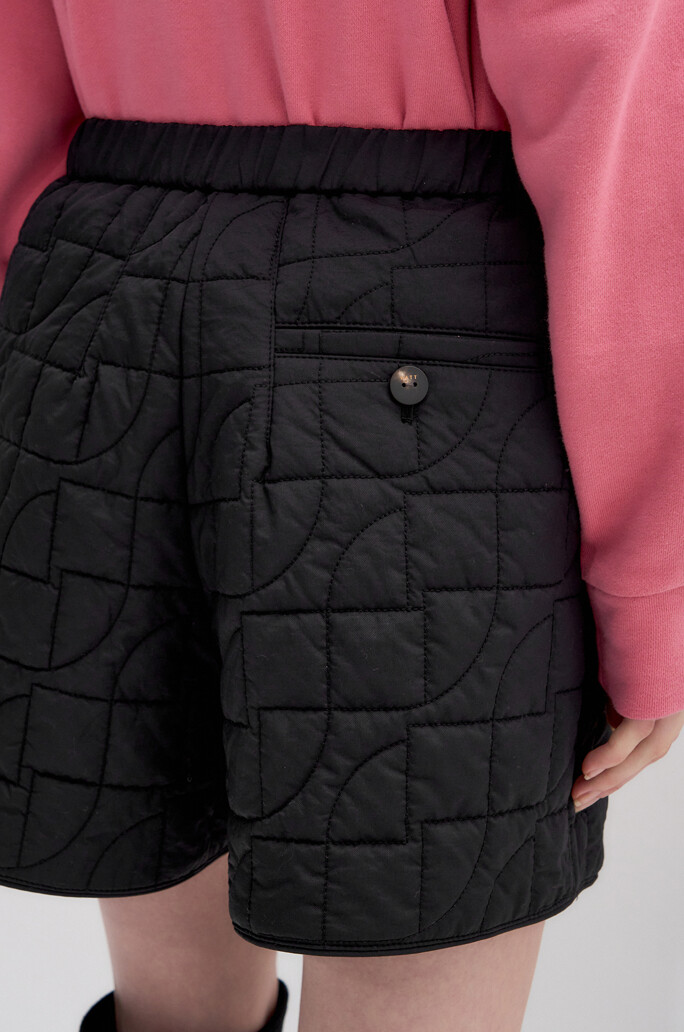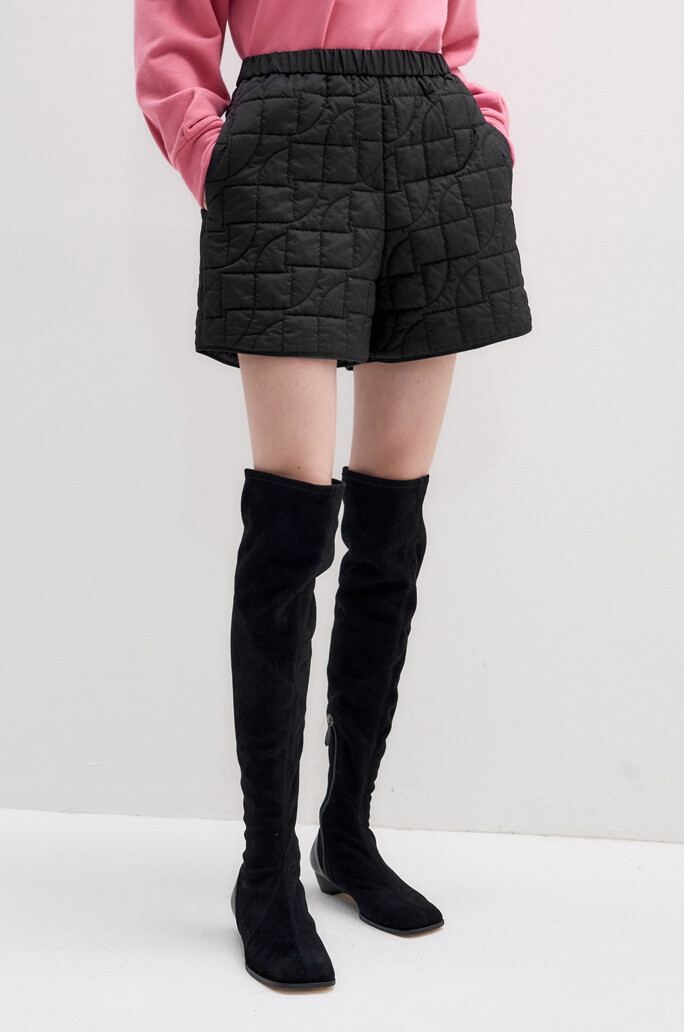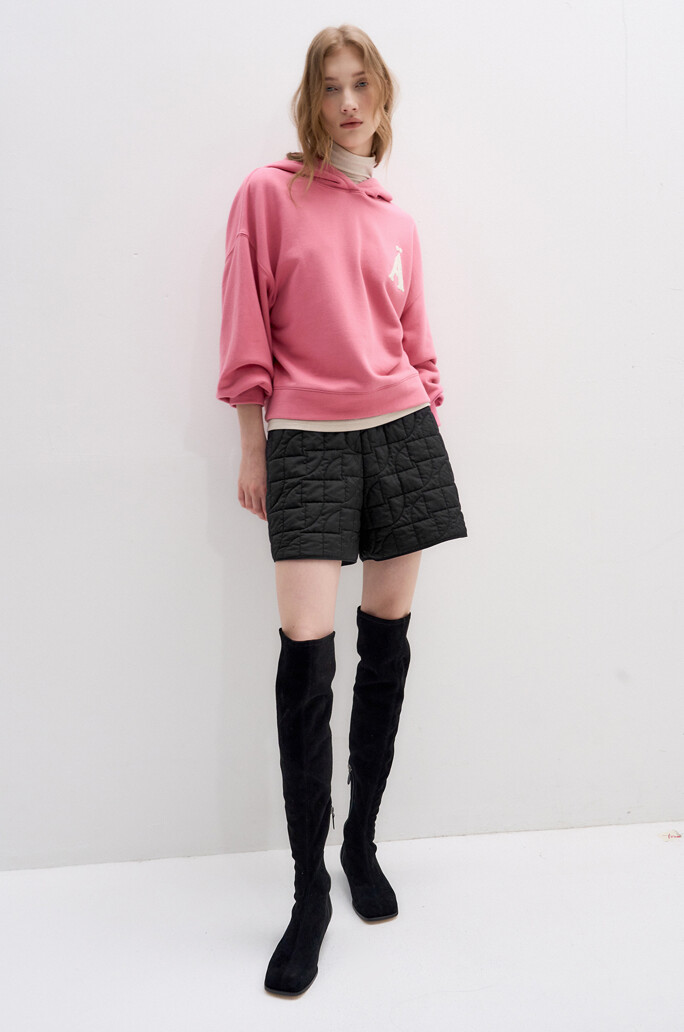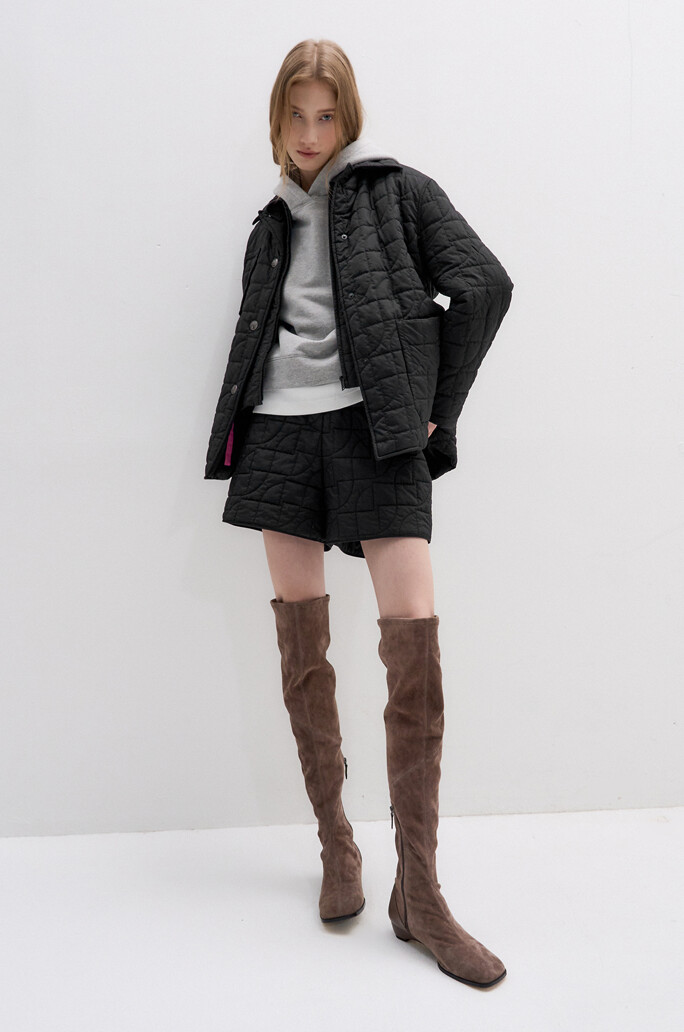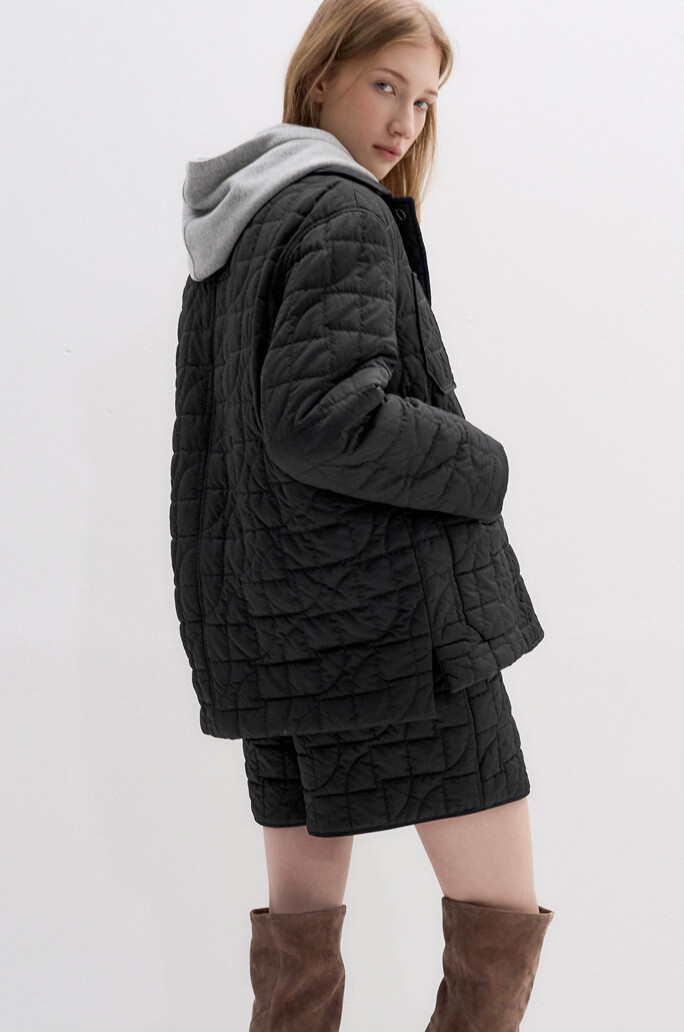 Shipping fee
Purchase Over ₩200,000(approx. $180) For Free Shipping
Color

BLACK
Size
Quantity
Total(DUTY/TAX not included) $245.32
₩325,000
(excl. Duty/Tax)
Price in USD is just for your reference and it may vary by currency exchange rate, your payment transaction will be in KRW.
상세정보
The padded short has unique-shaped quilting pattern and cropped length boldly revealing leg lines. The short is made with cotton blend fabric and banding on whole waist line. The short adds pockets on both sides and fake pocket on one hip side. The inner padded filling also makes the short warmer to wear.
Fitting Information
177cm, size 55 model wears size 64
More
Zipper and hook closure on one waist side
Banding on whole waist line
Side pockets and fake pocket on one hip side
pants
pants
Size
Length

38.74

39.37

40

Waist

34.29

36.2

39.37

Hip

53.34

55.25

58.42

Hem

35.24

36.51

38.42
Measurement error may occur according to a measurer and materials of clothing.