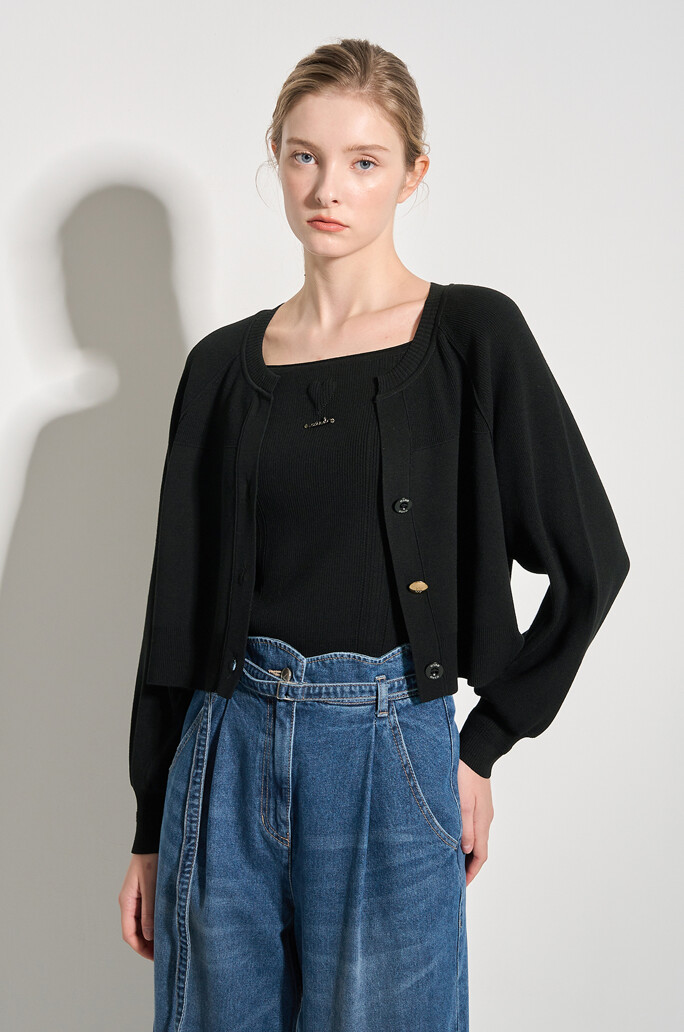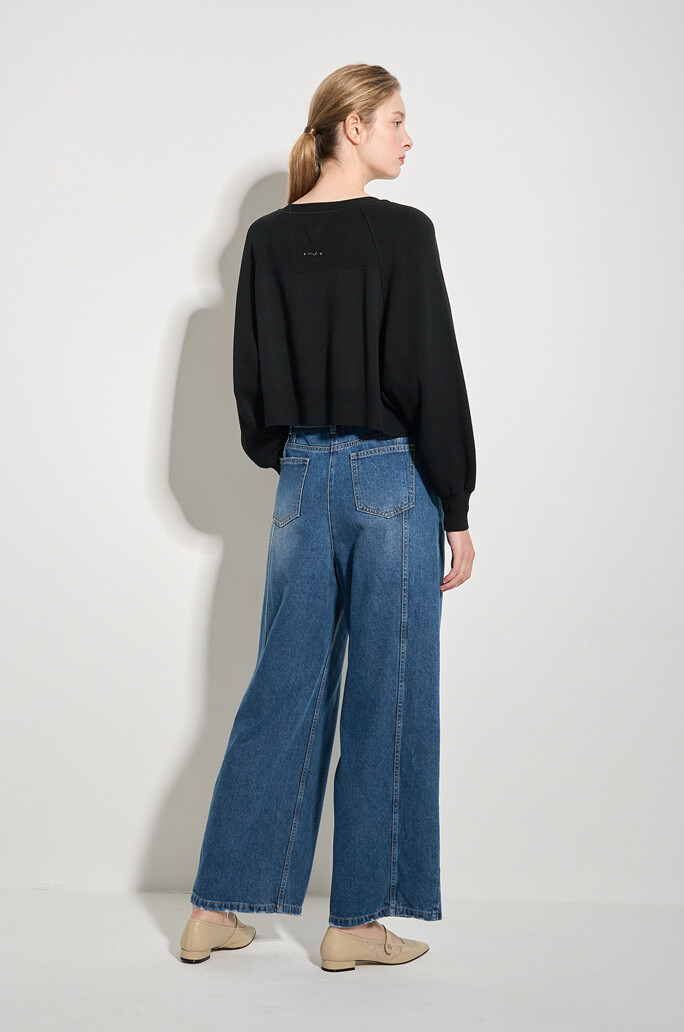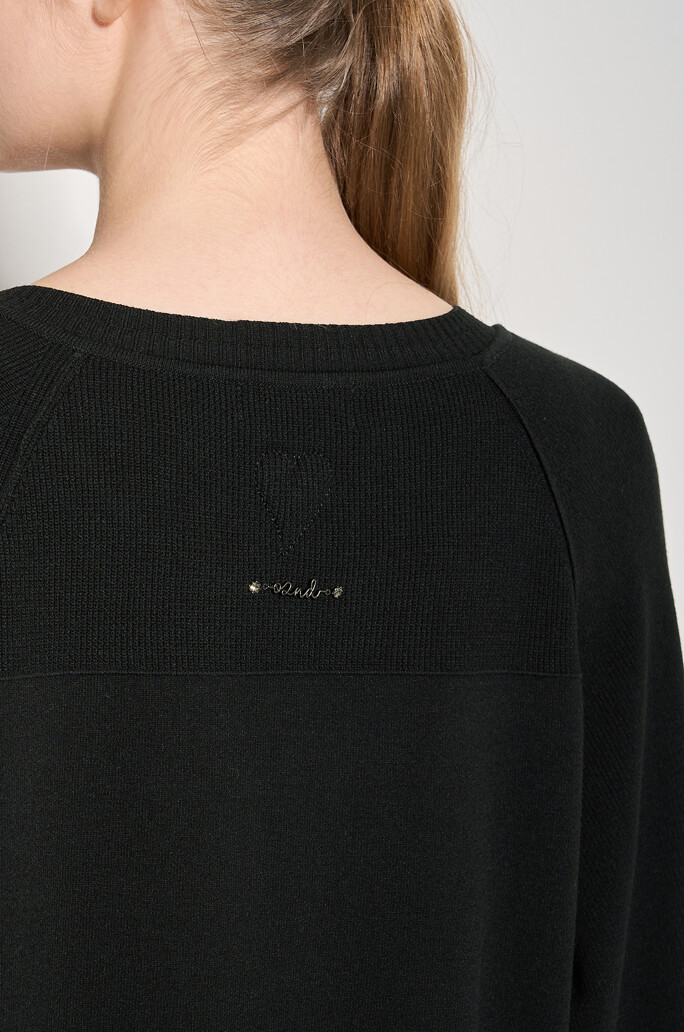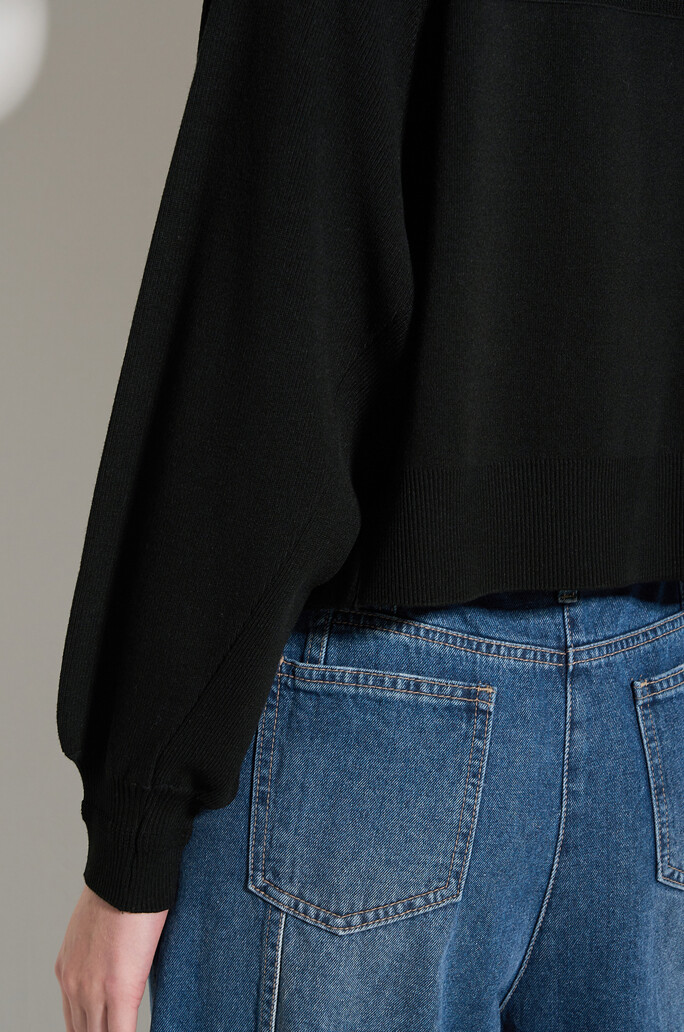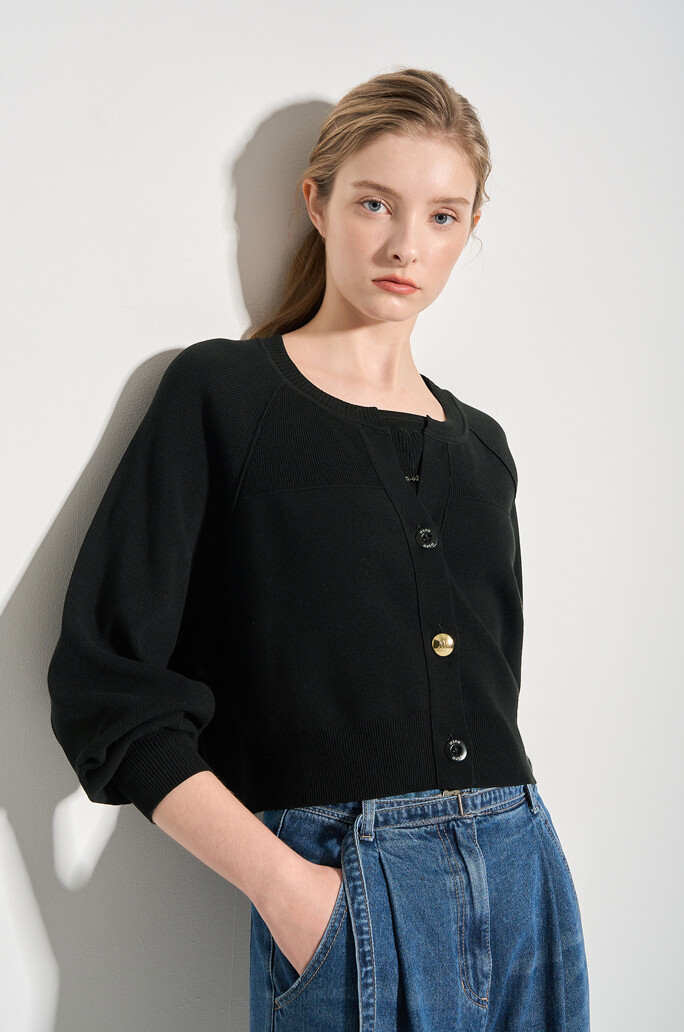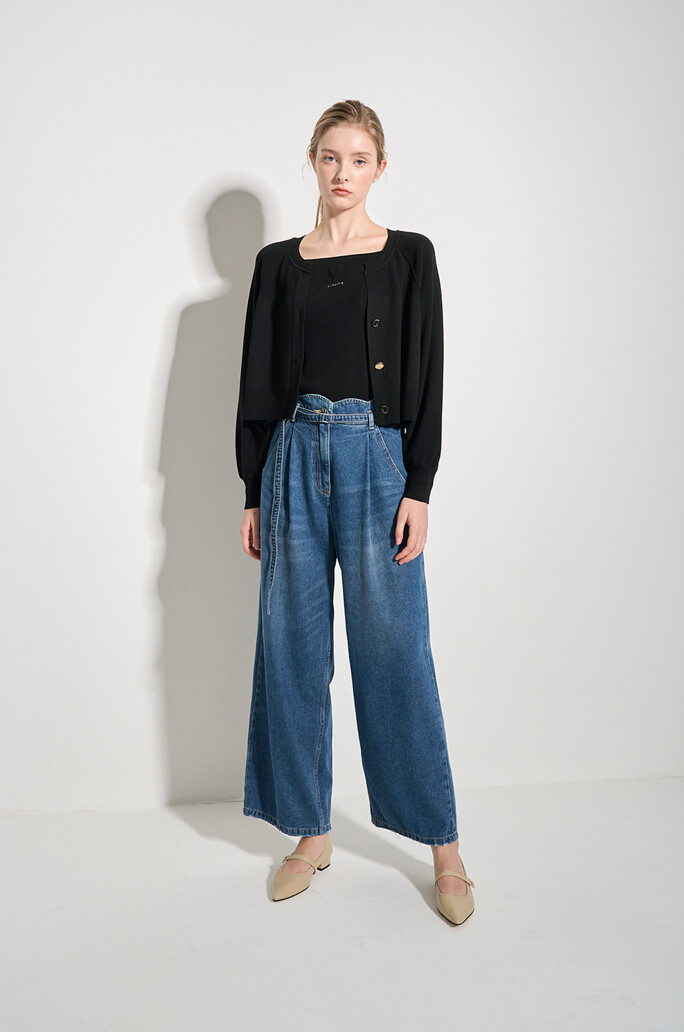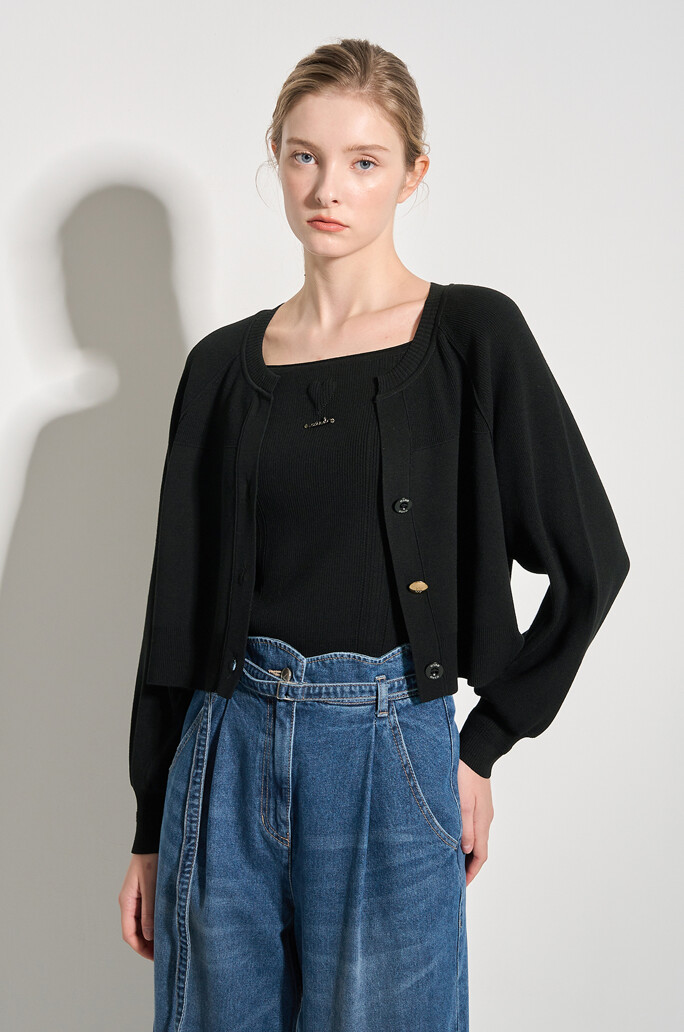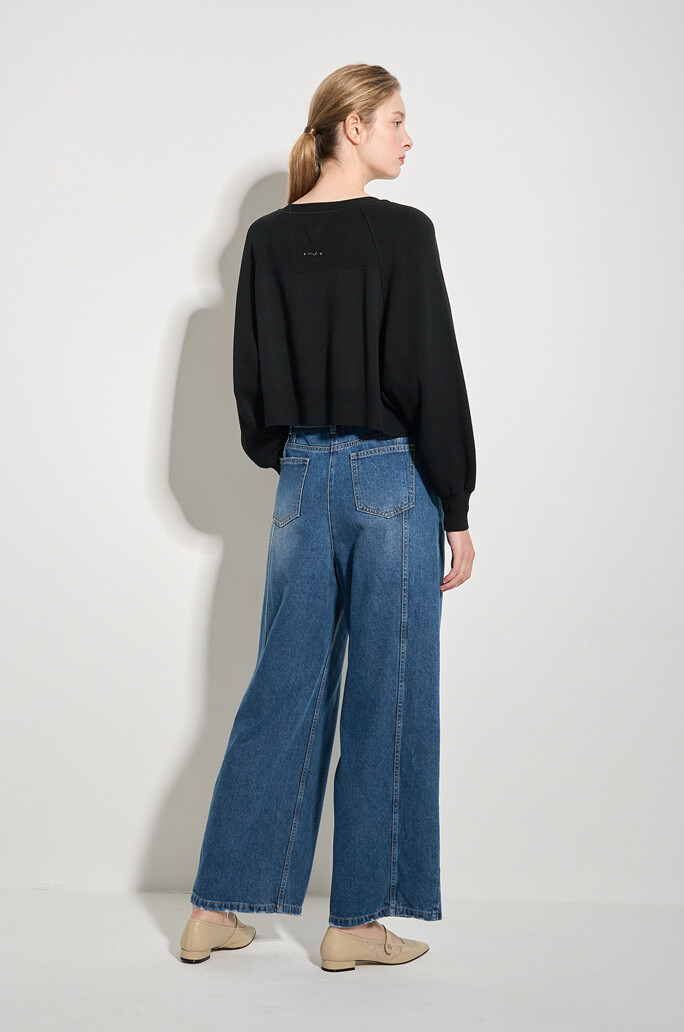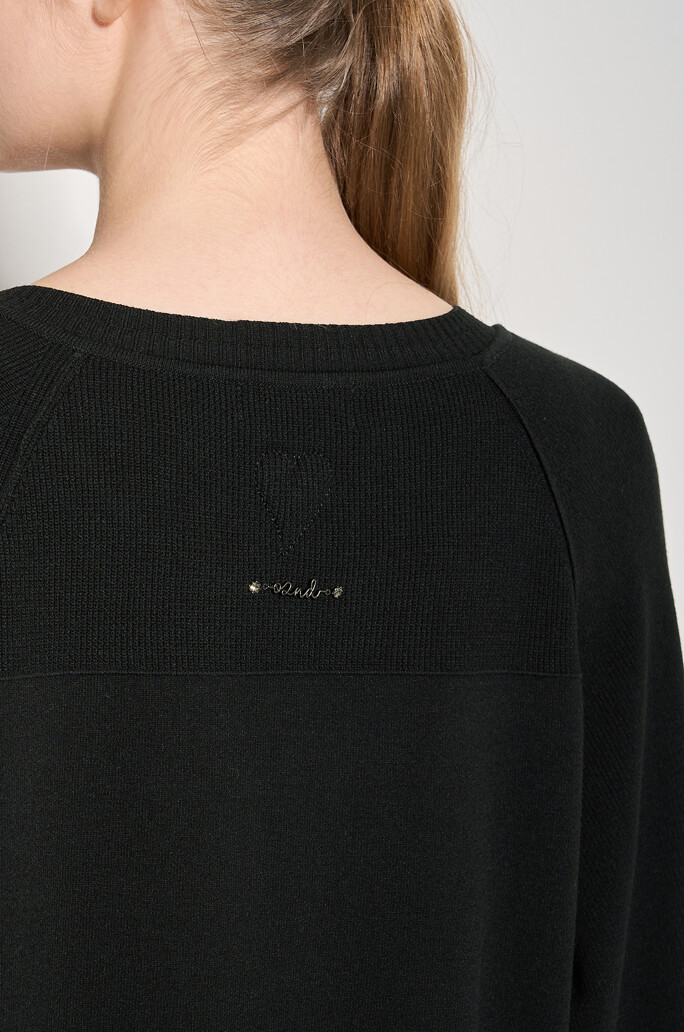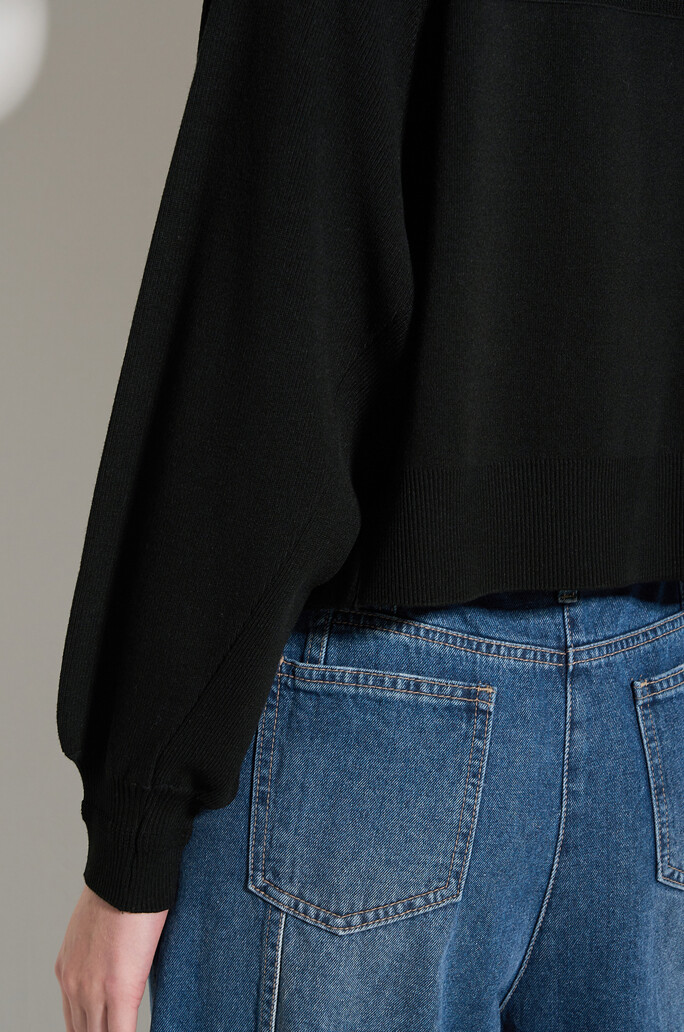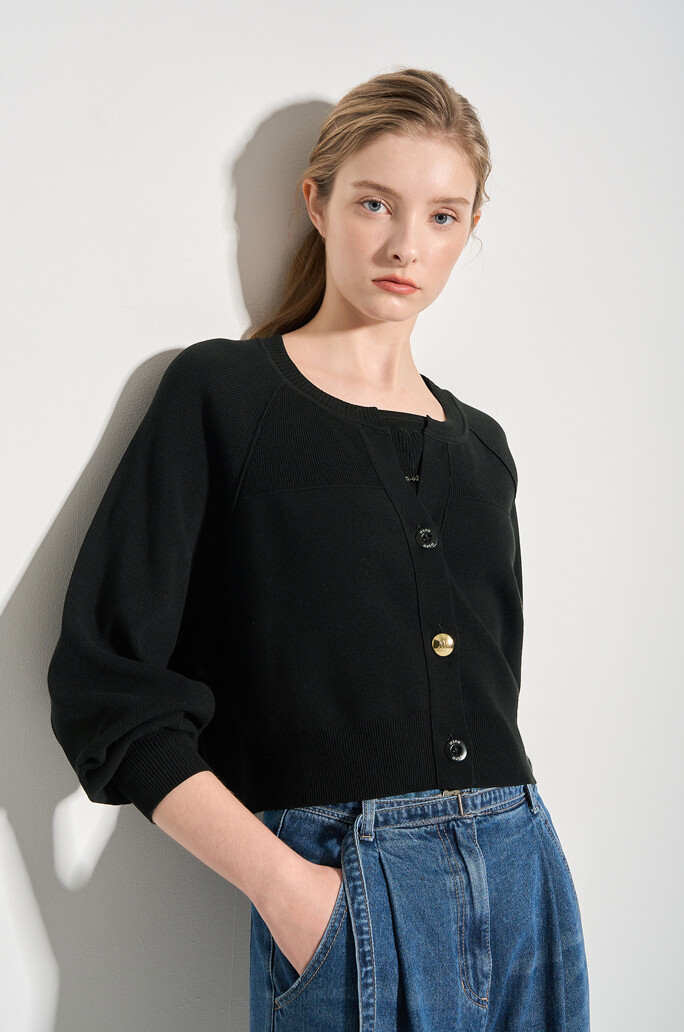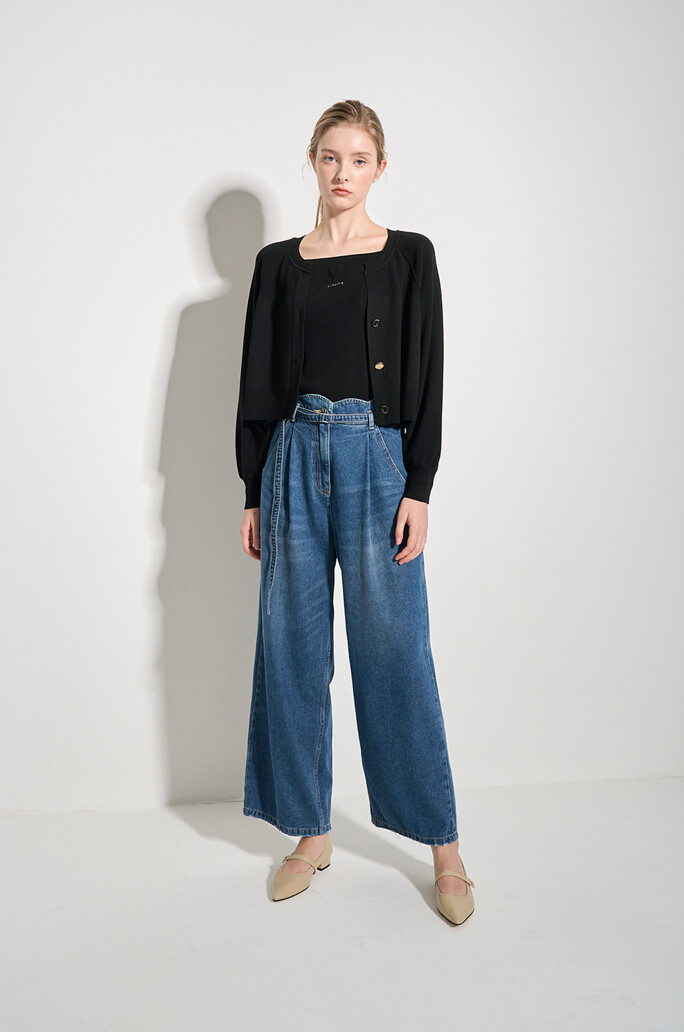 back crystal & metal lettering cropped knit cardigan
Shipping fee
Purchase Over ₩200,000(approx. $180) For Free Shipping
Color

BLACK
Size
Quantity
Total(DUTY/TAX not included) $300.42
₩398,000
(excl. Duty/Tax)
Price in USD is just for your reference and it may vary by currency exchange rate, your payment transaction will be in KRW.
상세정보
The knit cardigan has back center's crystal metal lettering decoration and embossing heart patch. The cardigan has cropped design and raglan sleeves and you can match the cardigan with knit sleeveless tops made of the same material for a set-up look. The cardigan adds eyelets on one waist side and gold metals on center different from top and bottom.
Fitting Information
176cm, size 55 model wears size 85
More
cardigan
cardigan

| | |
| --- | --- |
| Length | 46.2 |
| Chest | 65.4 |
| Sleeve Length | 64.6 |
| Sleeve | 7.8 |
Based on actual size (85)
Measurement error may occur according to a measurer and materials of clothing.