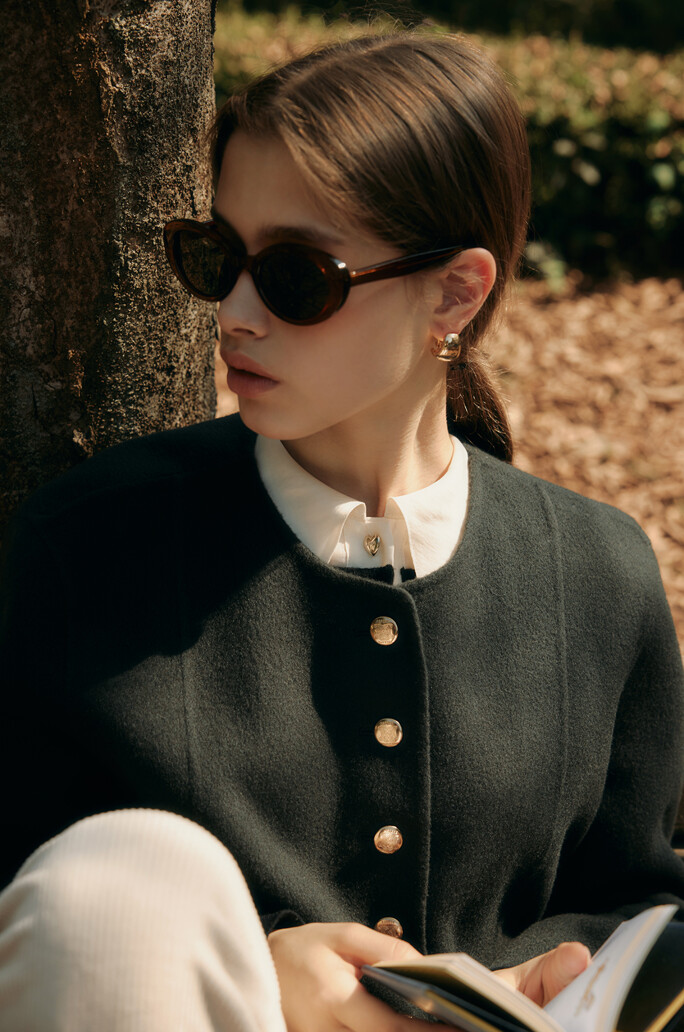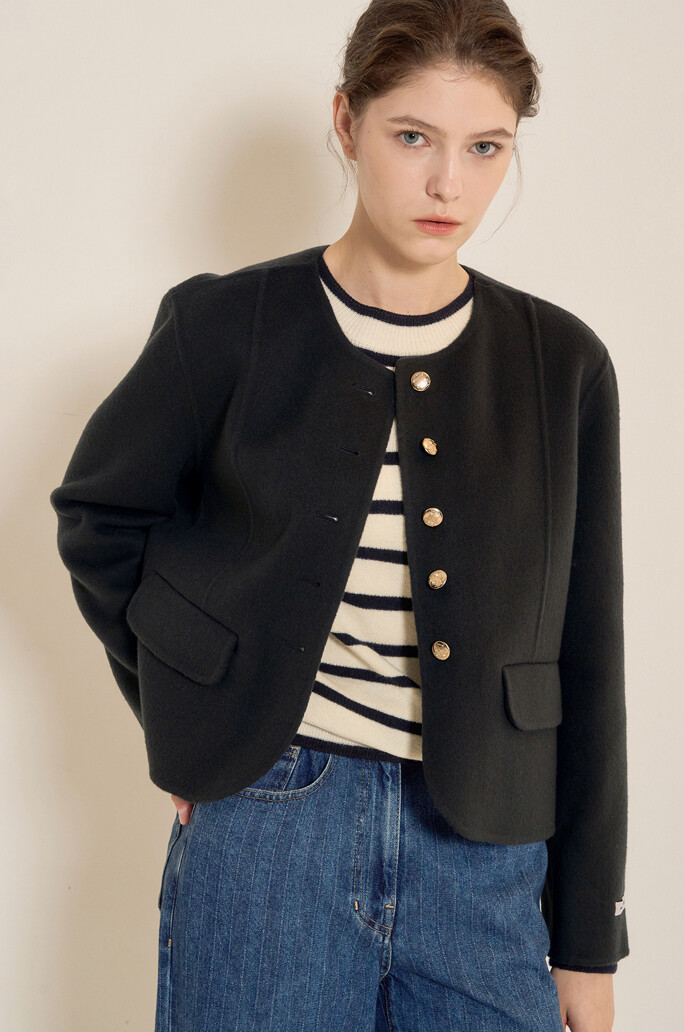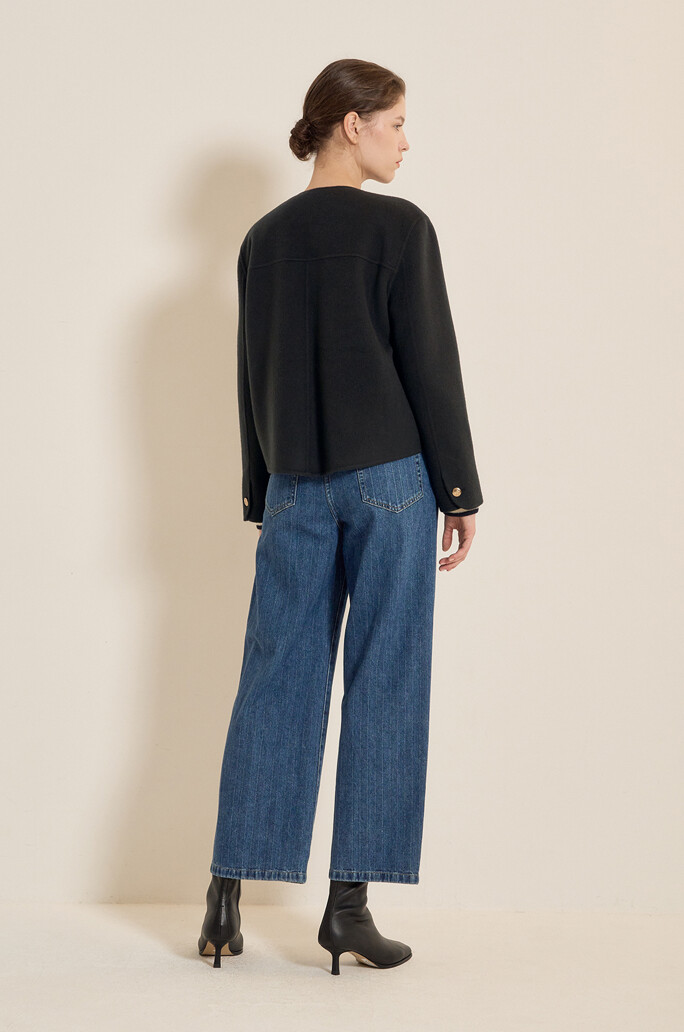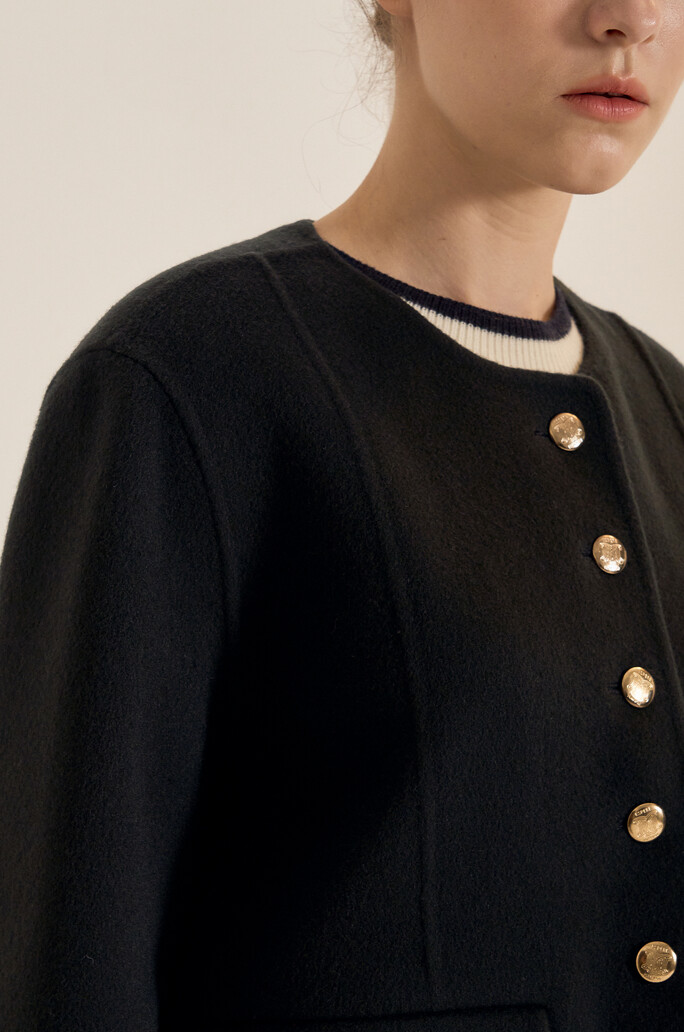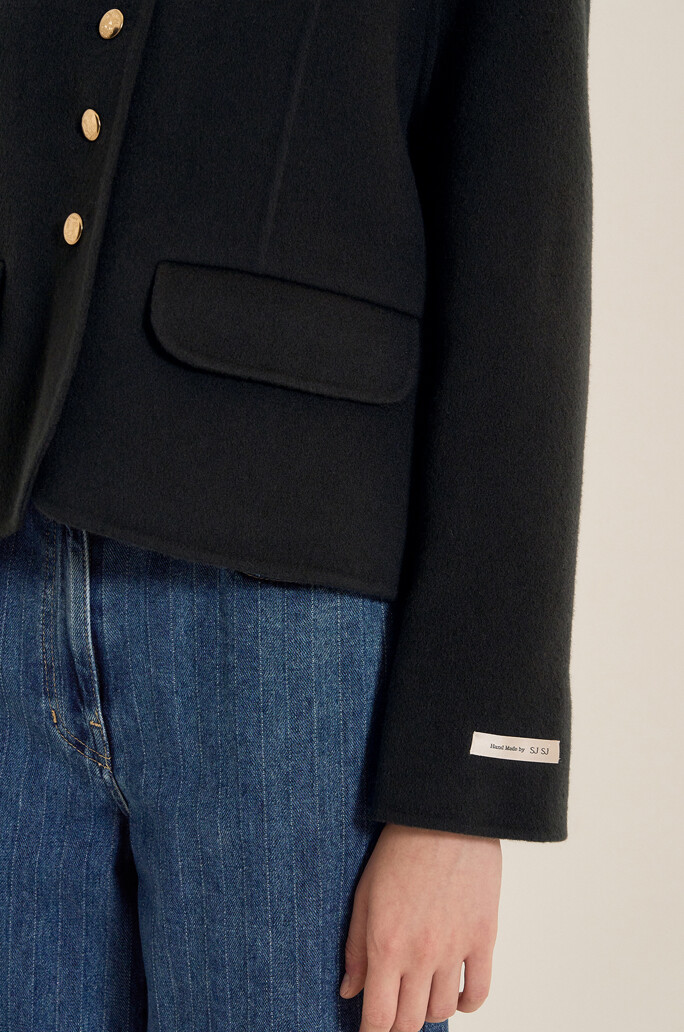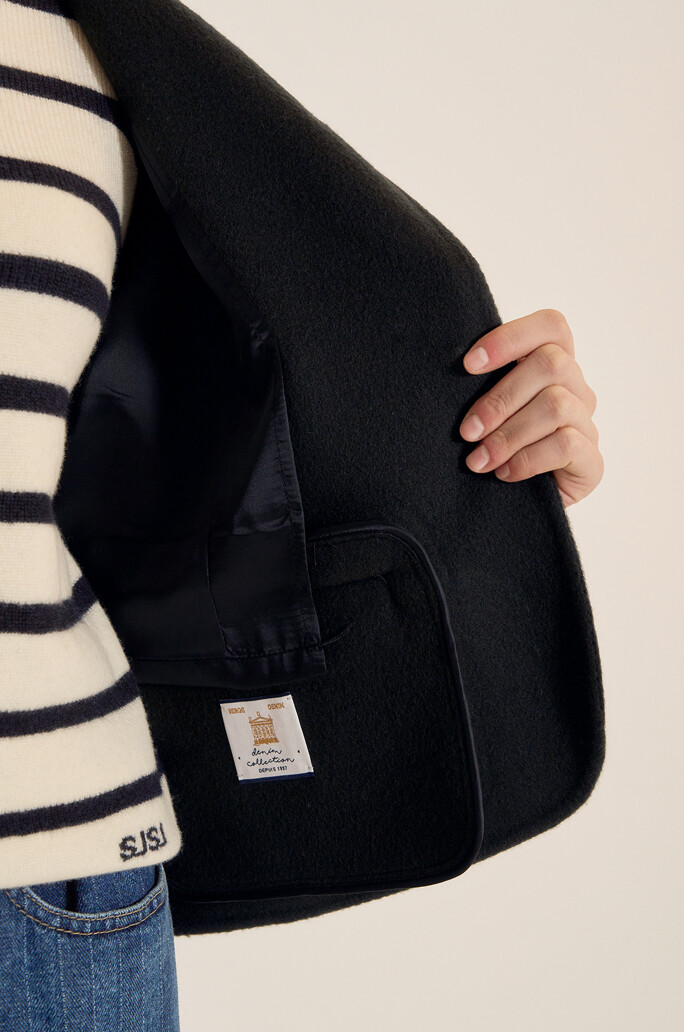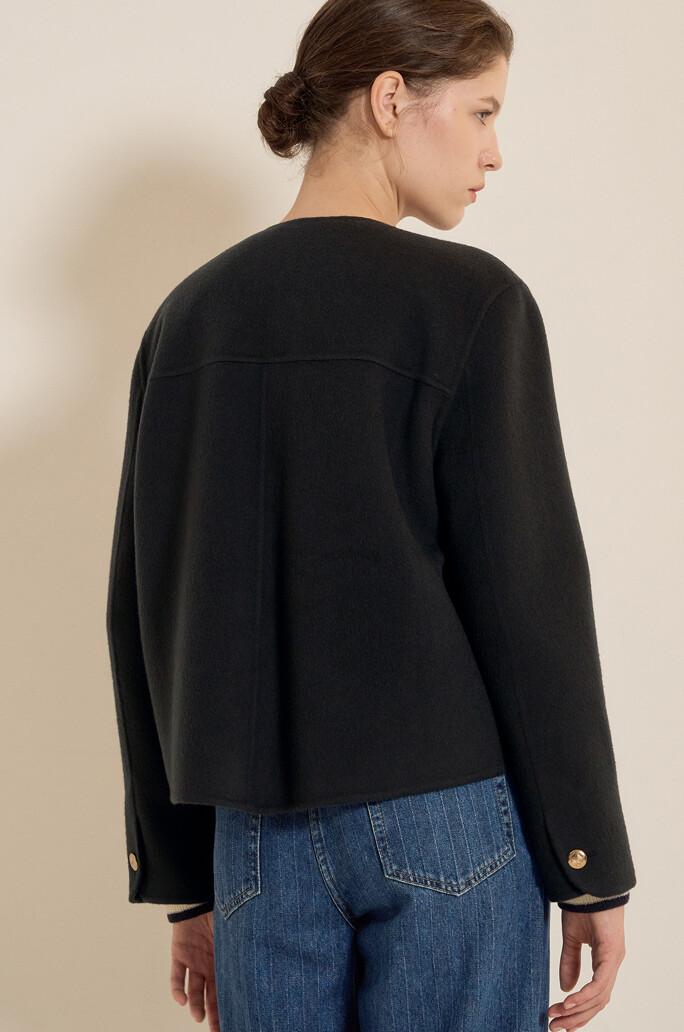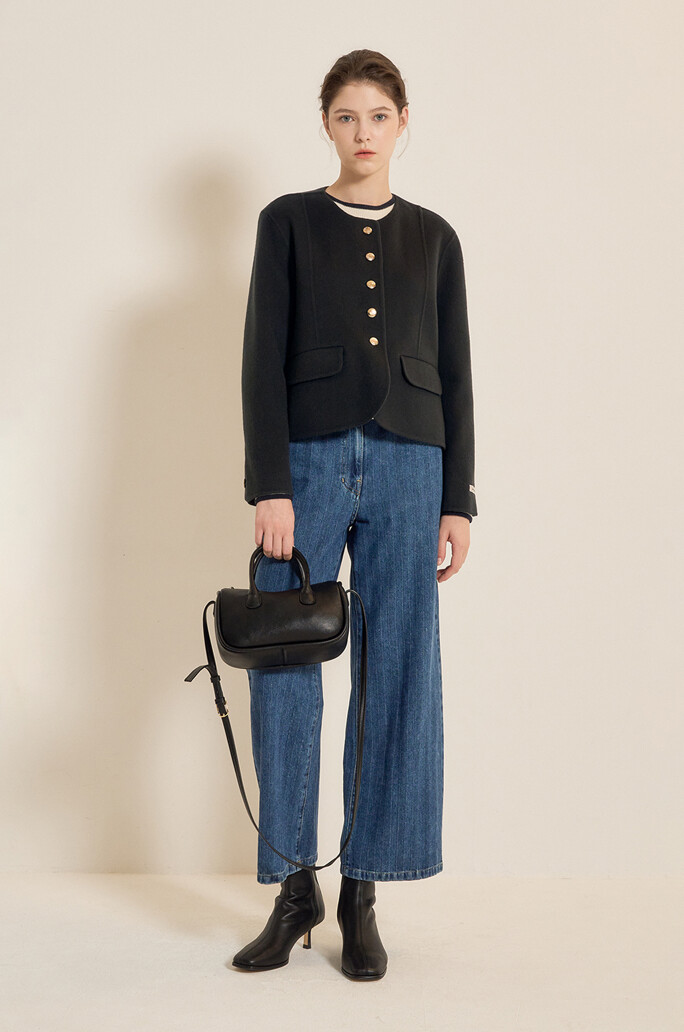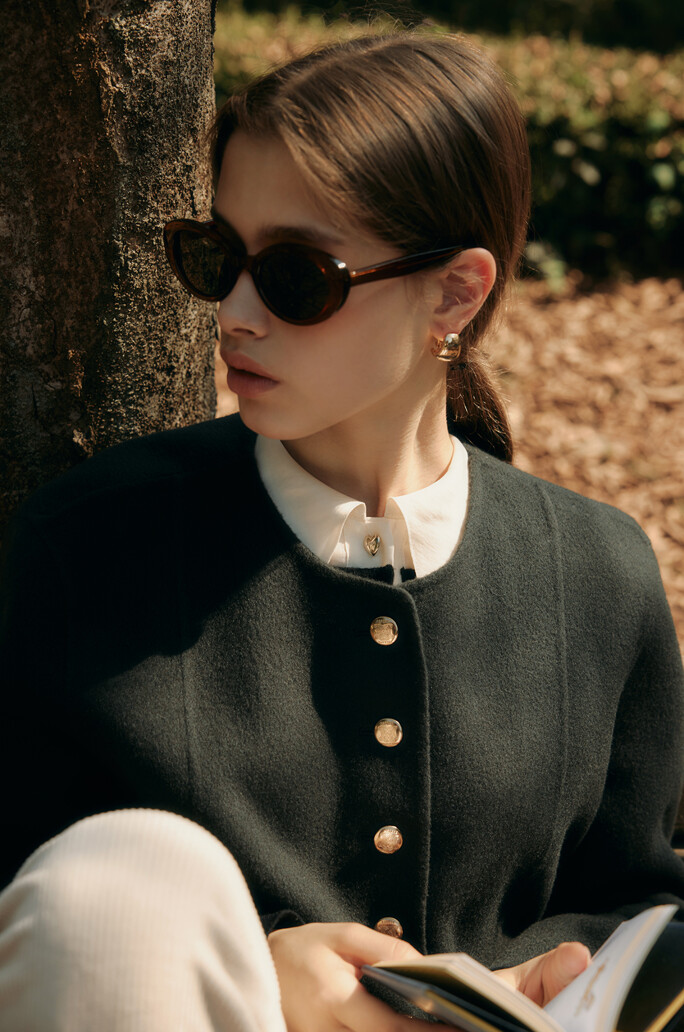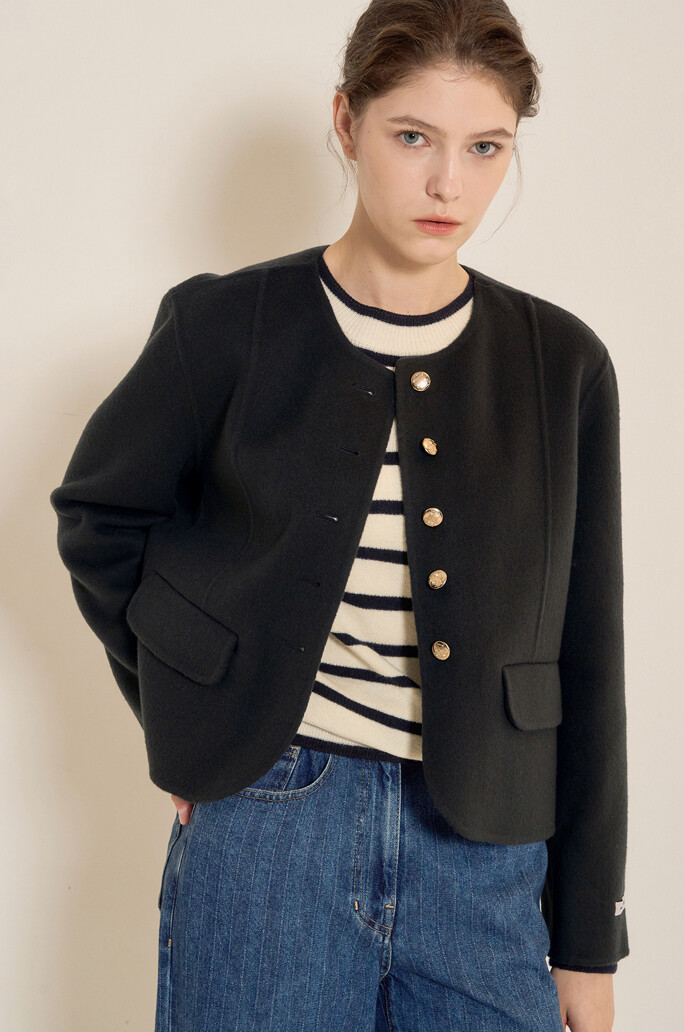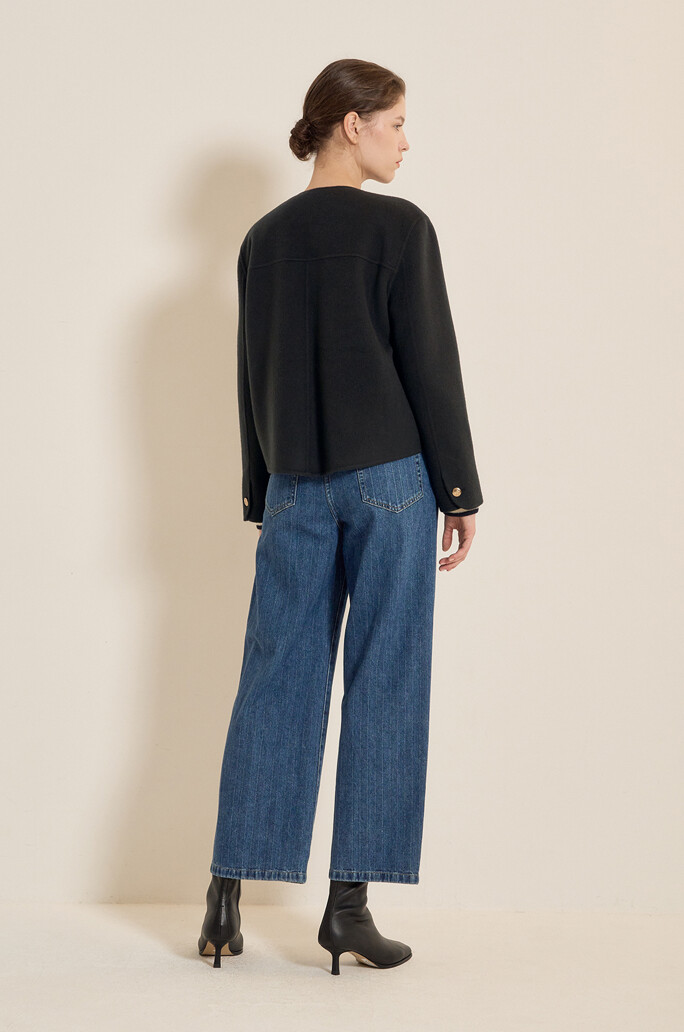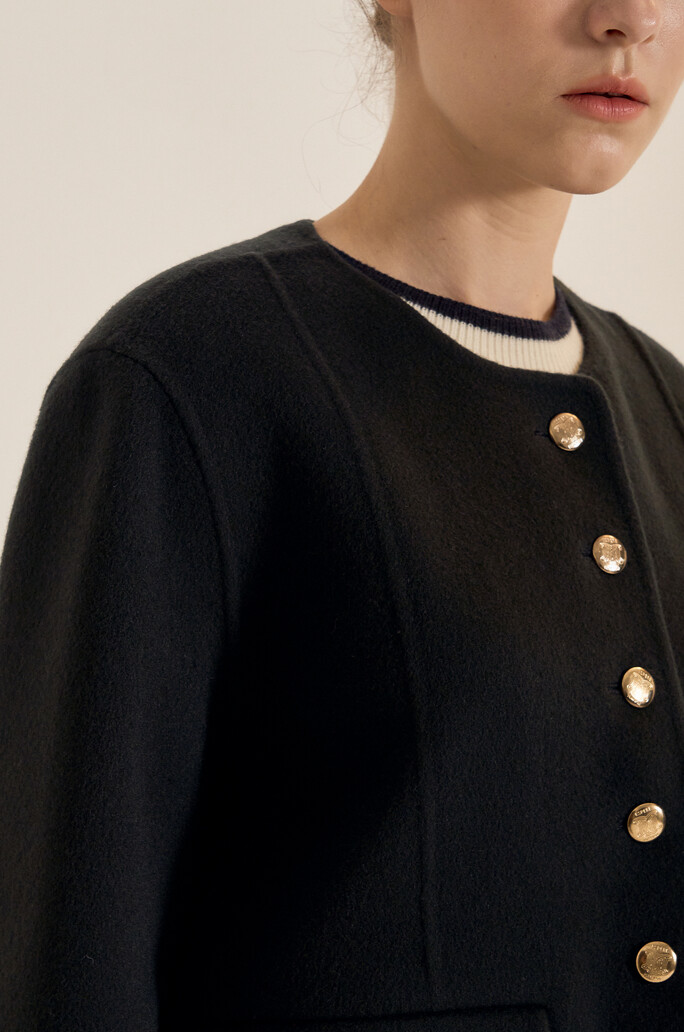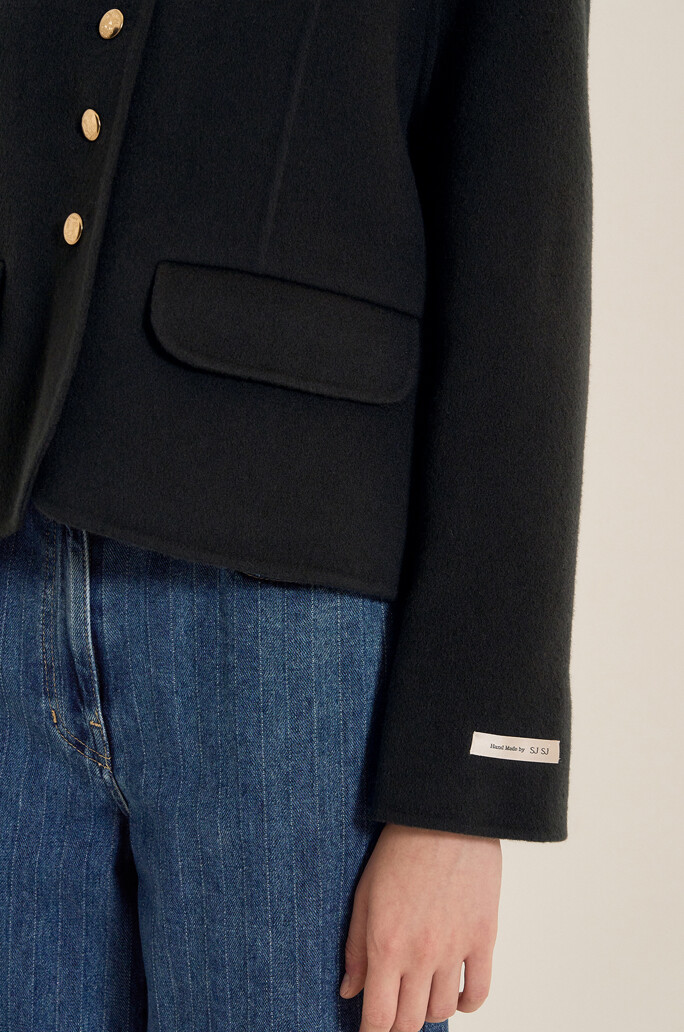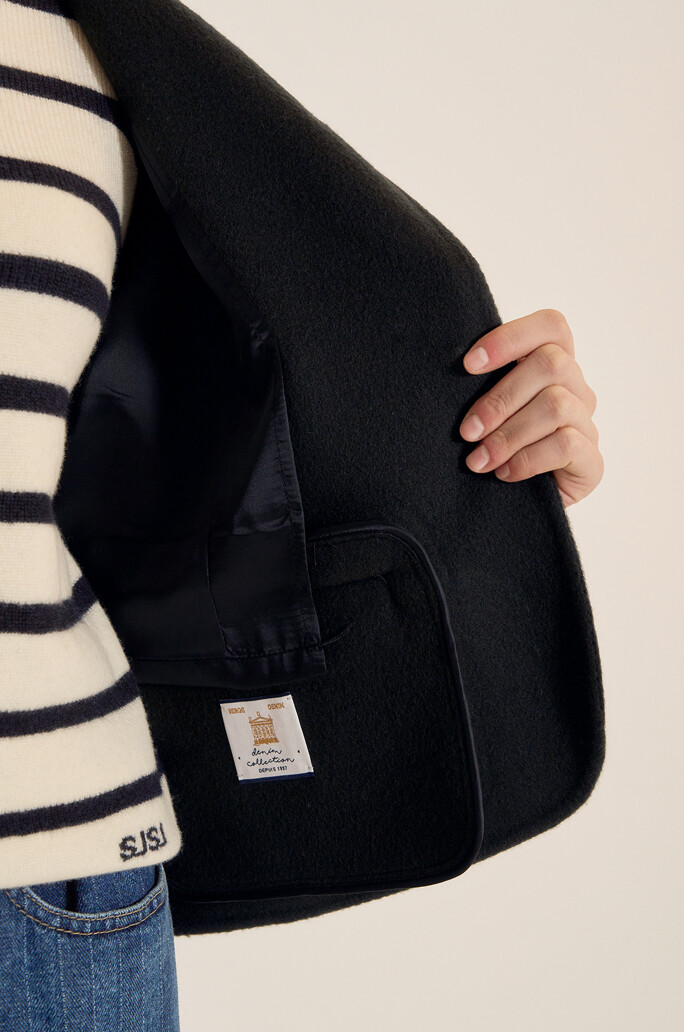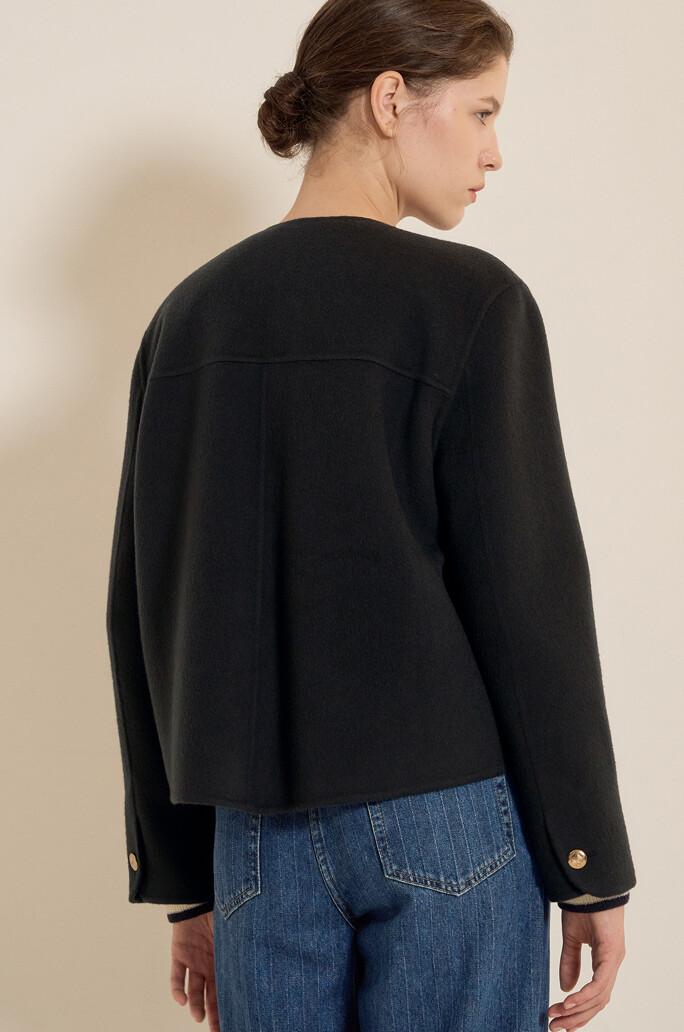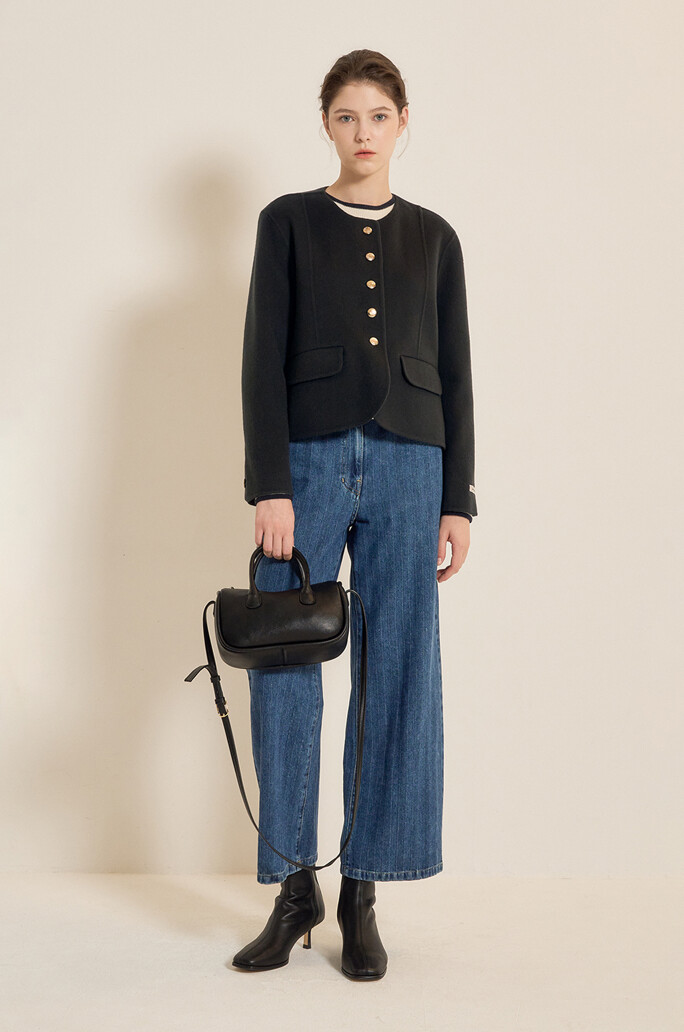 Shipping fee
Purchase Over ₩200,000(approx. $180) For Free Shipping
Color

CHARCOAL GREY
Size
Quantity
Total(DUTY/TAX not included) $434.02
₩575,000
(excl. Duty/Tax)
Price in USD is just for your reference and it may vary by currency exchange rate, your payment transaction will be in KRW.
상세정보
The soft textured lamb wool and cashmere blend fabric and handmade design show higher quality. The brand's iconic gold toned front metal button closure adds unique points while flap decoration pockets on both sides also complete a delicate design. The relaxed silhouette also matches well with various inners.
Fitting Information
174cm, size 55 model wears size 82
More
Lamb wool and cashmere blend
jacket
jacket
Size
Length

57.47

58.1

59.37

Chest

53.18

55.09

56.99

Shoulder

44.77

45.72

46.67

Sleeve Length

56.2

56.83

58.1

Sleeve

28.89

29.53

30.16
Measurement error may occur according to a measurer and materials of clothing.