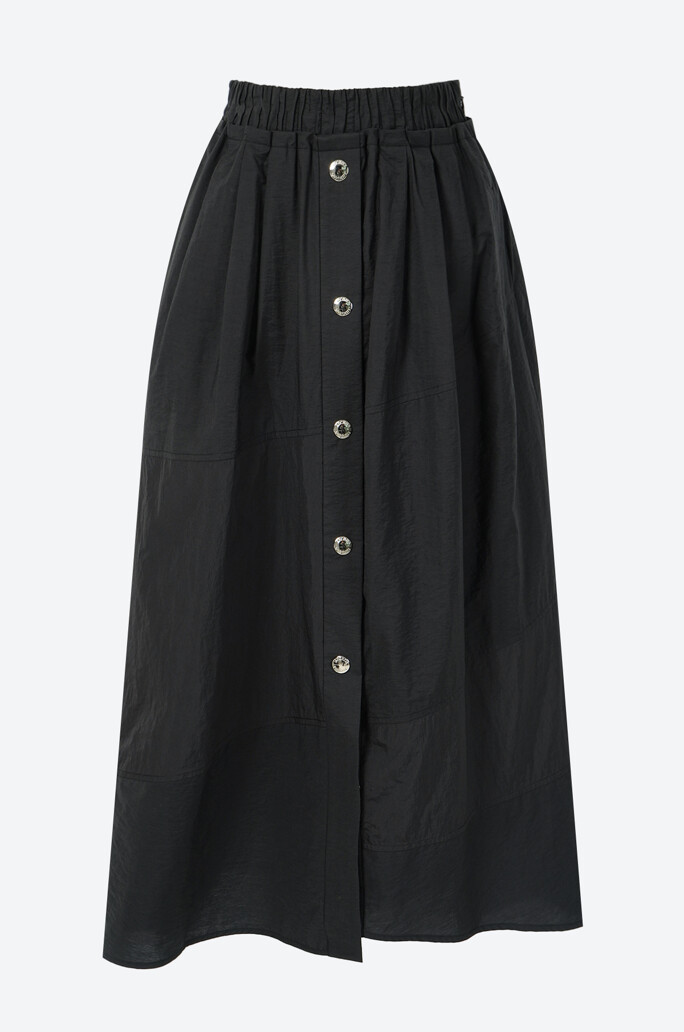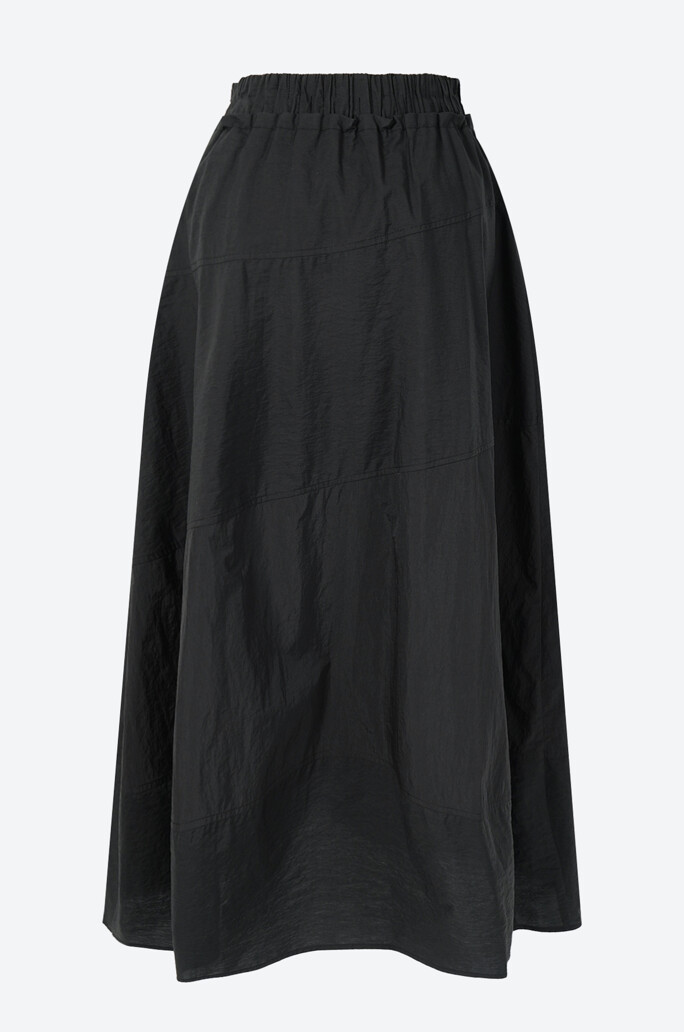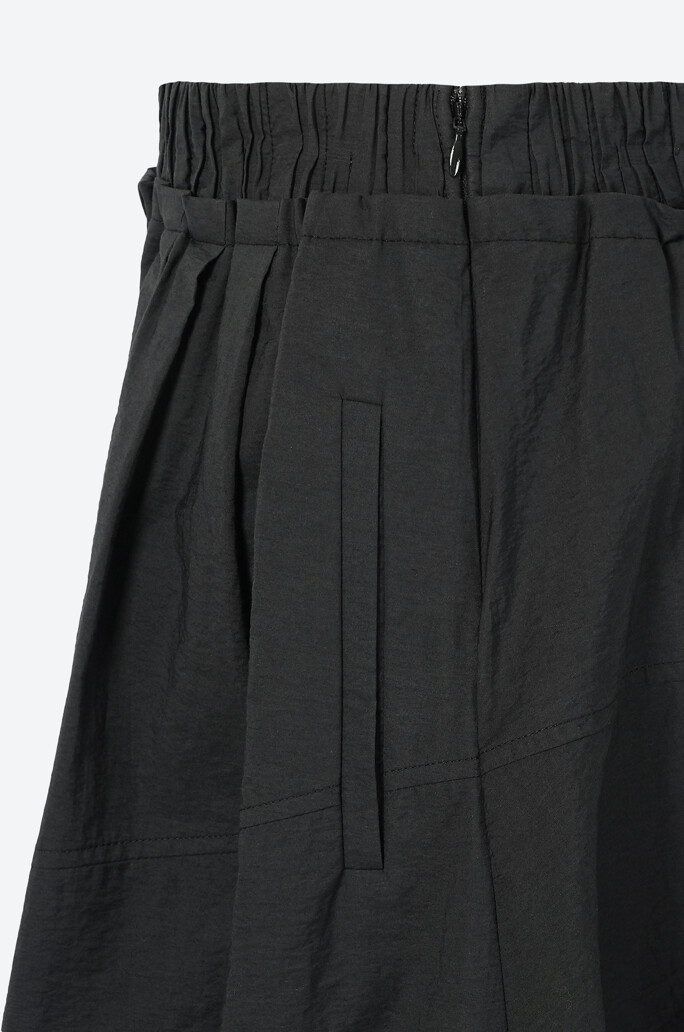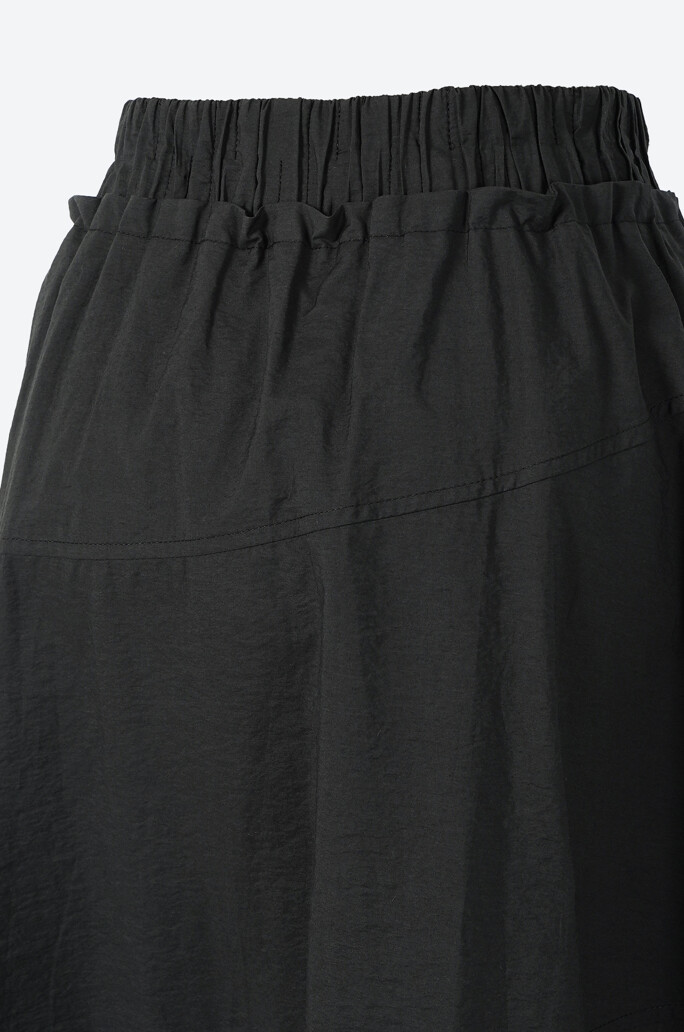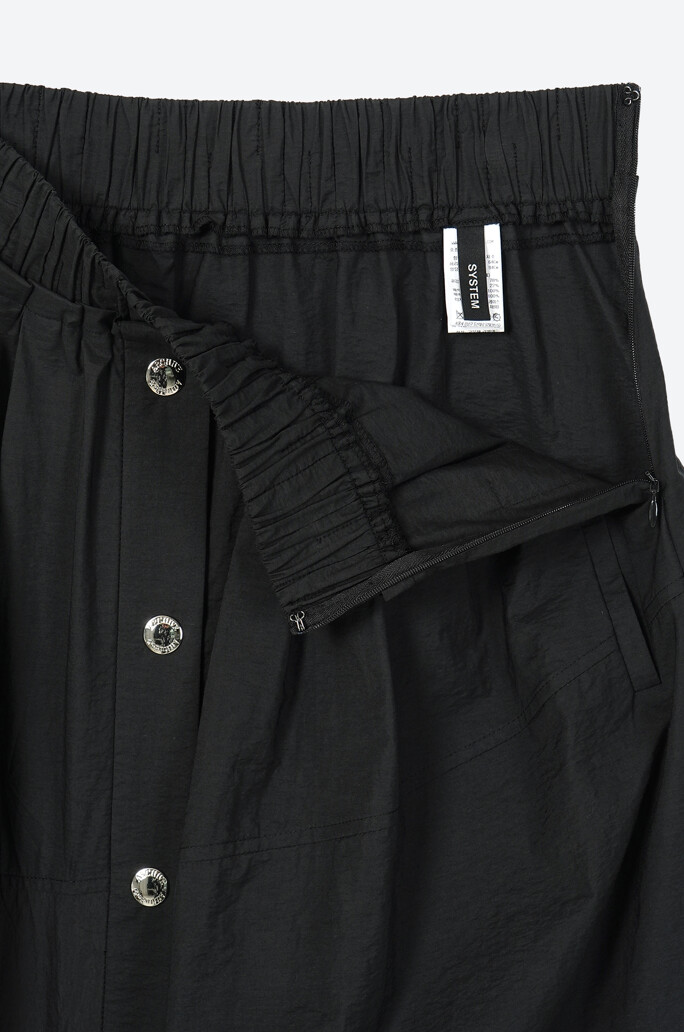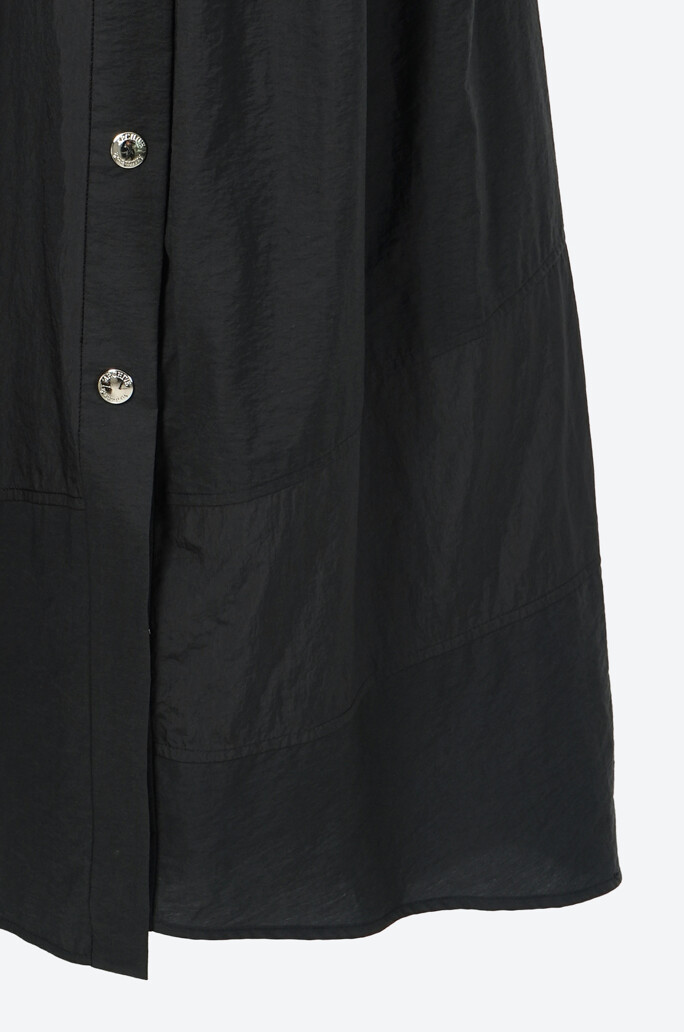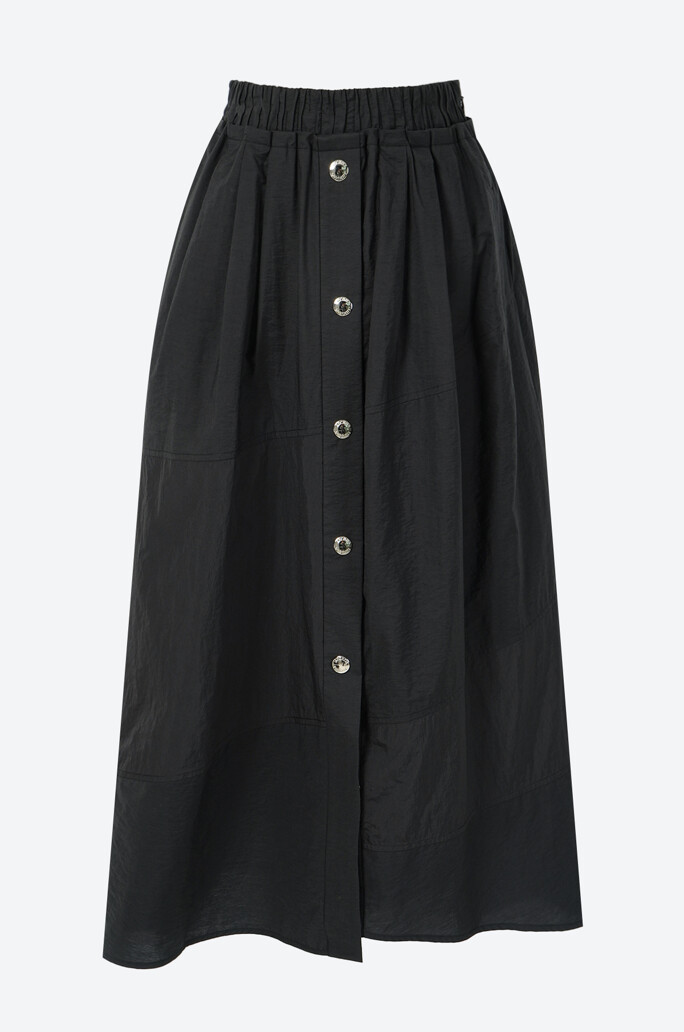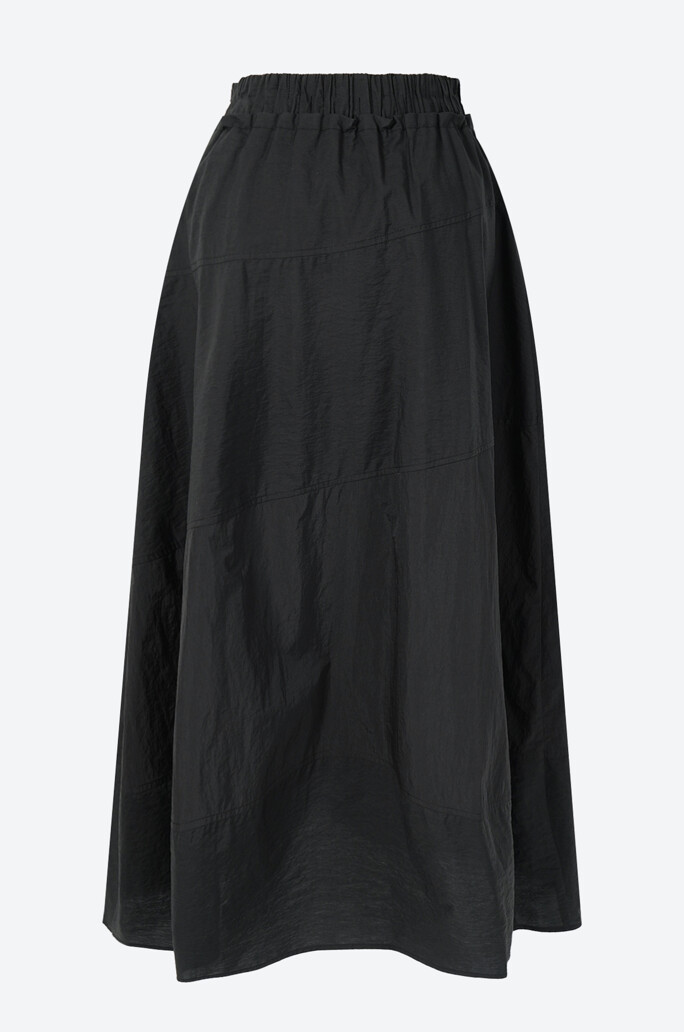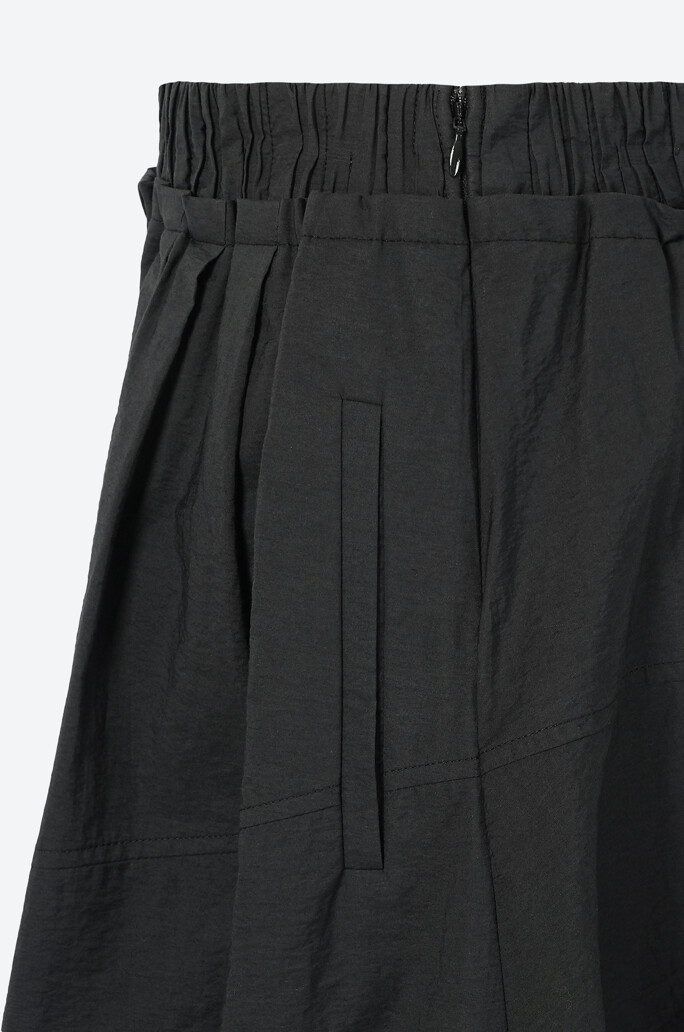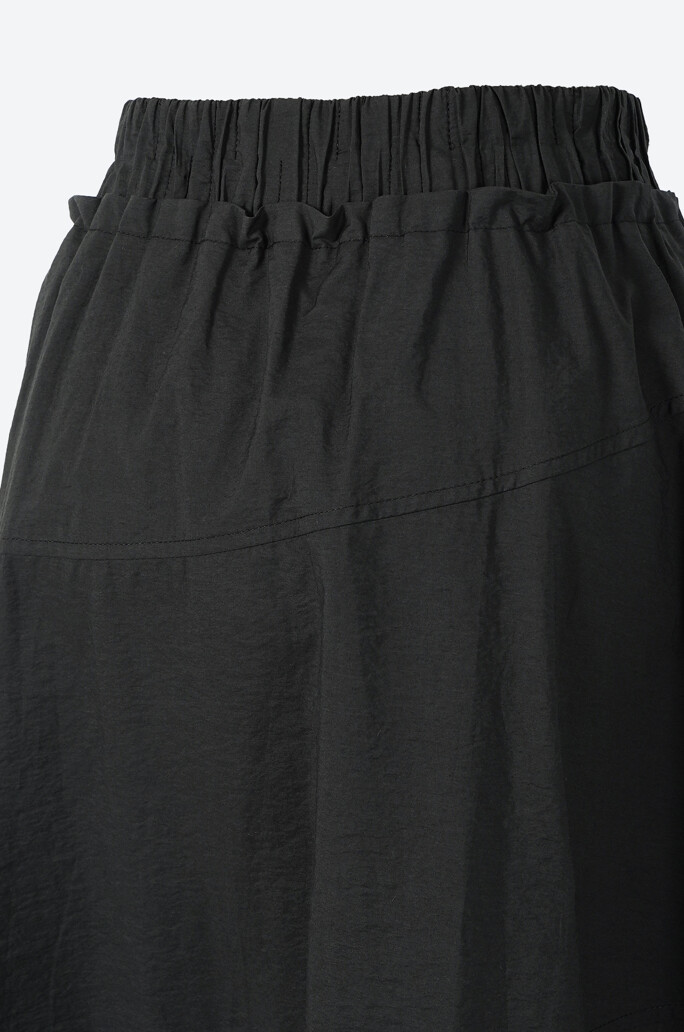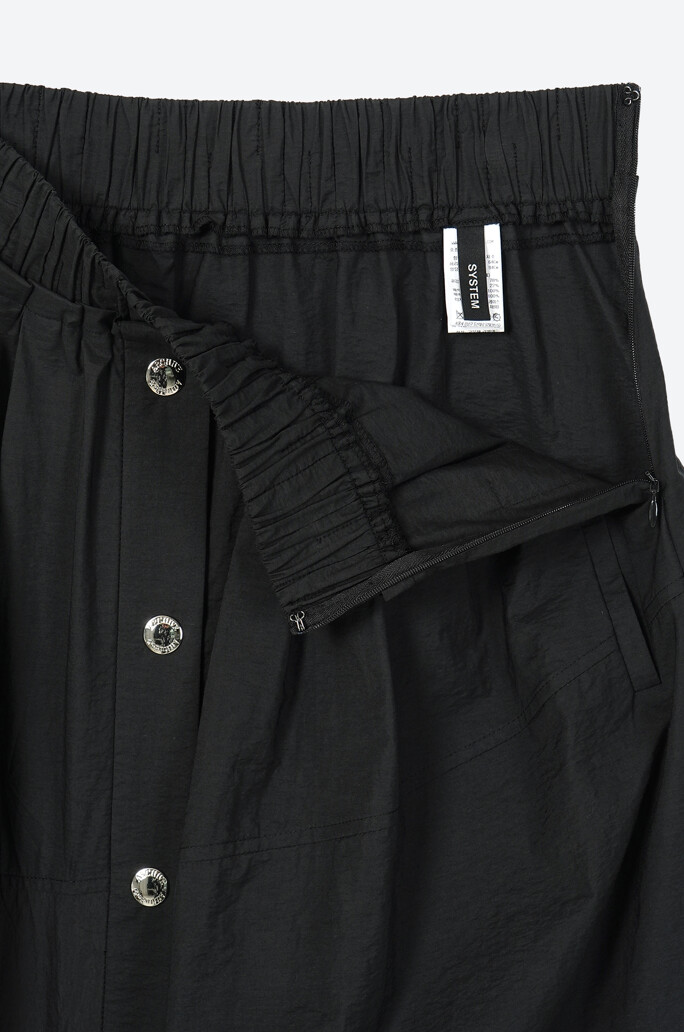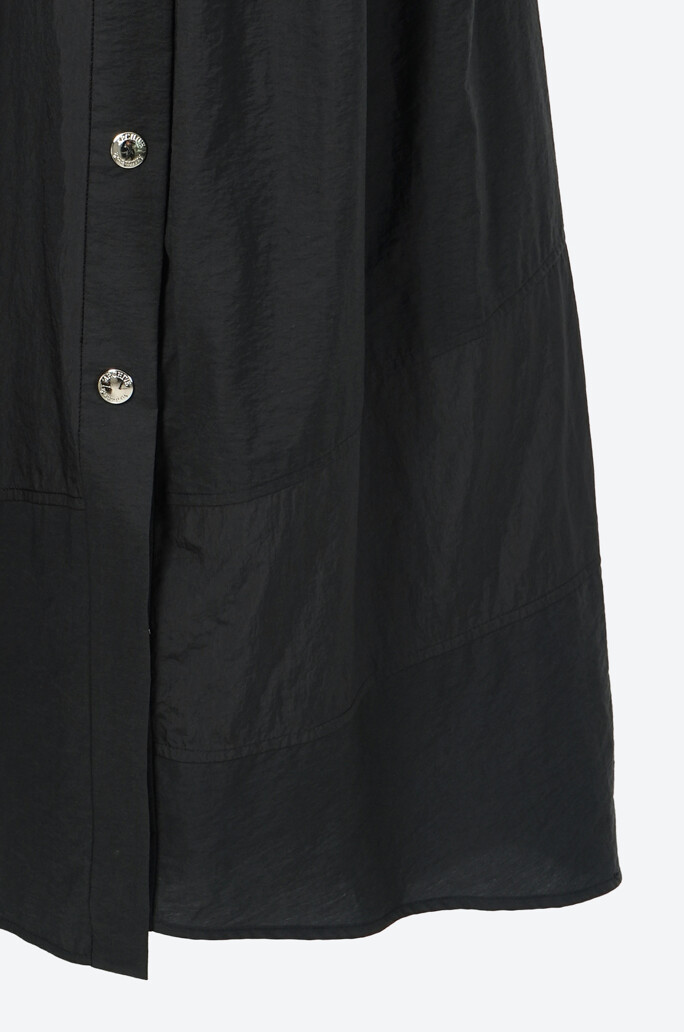 Shipping fee
Purchase Over ₩200,000(approx. $180) For Free Shipping
Color

BLACK
Size
Quantity
Total(DUTY/TAX not included) $177.67
₩237,000
(excl. Duty/Tax)
Price in USD is just for your reference and it may vary by currency exchange rate, your payment transaction will be in KRW.
상세정보
The skirt adds differently spaced tucks along waist line to complete natural draped crinkle and voluminous design. The oblique stitch line adds unique points and silhouette flares voluminously down to hem. The light and rough fabric adds seasonal vibes and banding on whole waist line makes the skirt more comfortable to wear.
Fitting Information
[Special Outlet Product] This product has been reproduced as a popular product in S/S 2022.
More
Zipper and hook closure on one side of waist line
Slits and button decoration on front center
Banding on whole waist line
skirt
skirt
Size
Length

92.08

92.71

93.34

Waist

32.7

34.61

36.51
Measurement error may occur according to a measurer and materials of clothing.