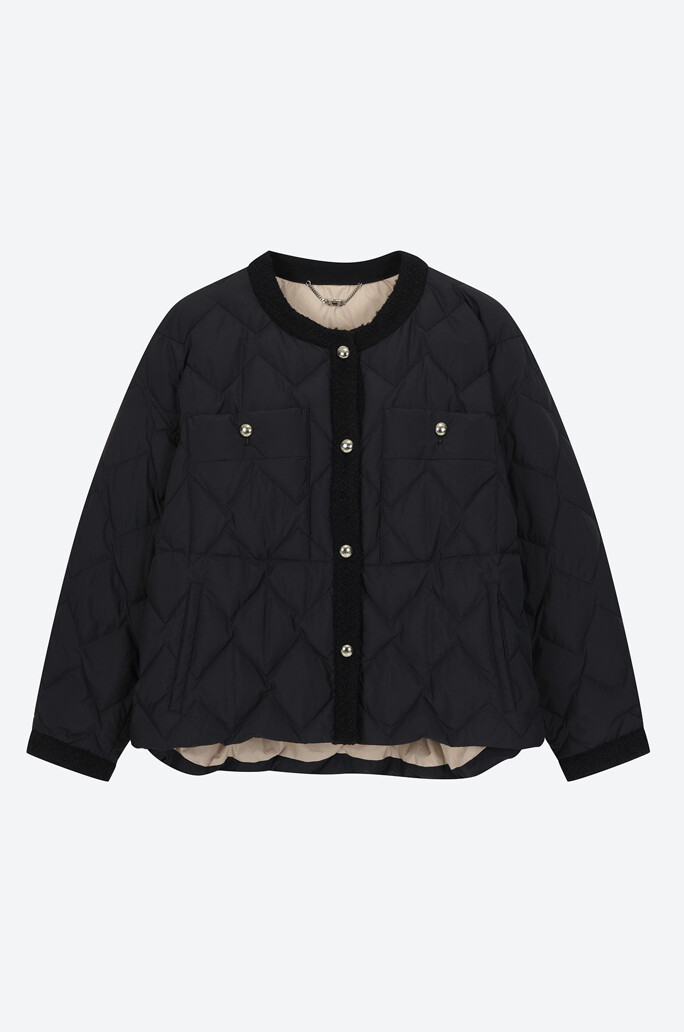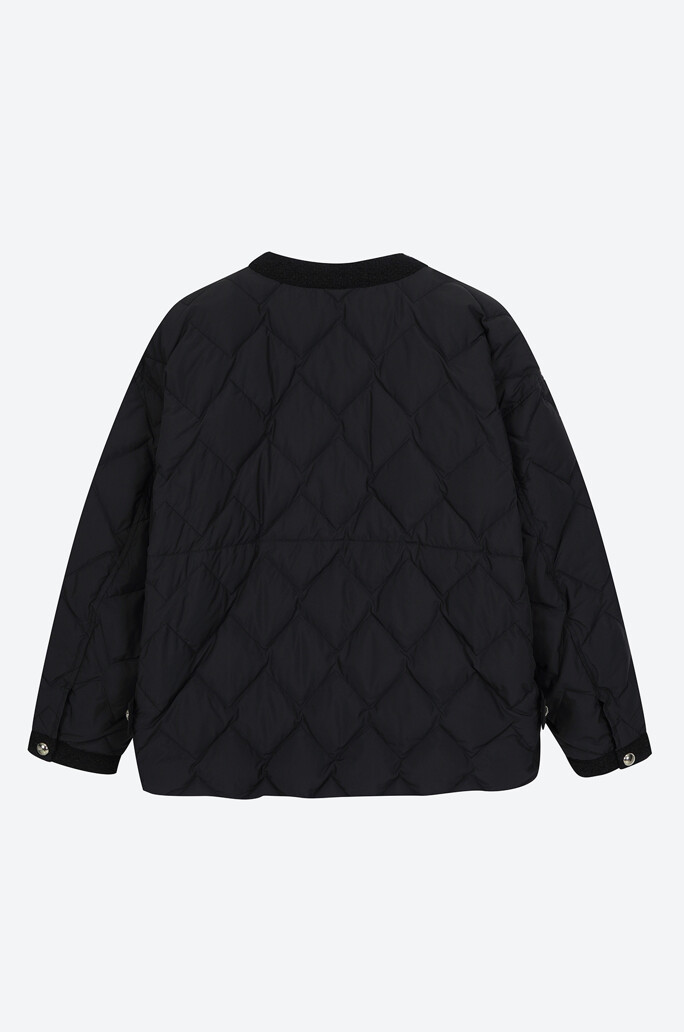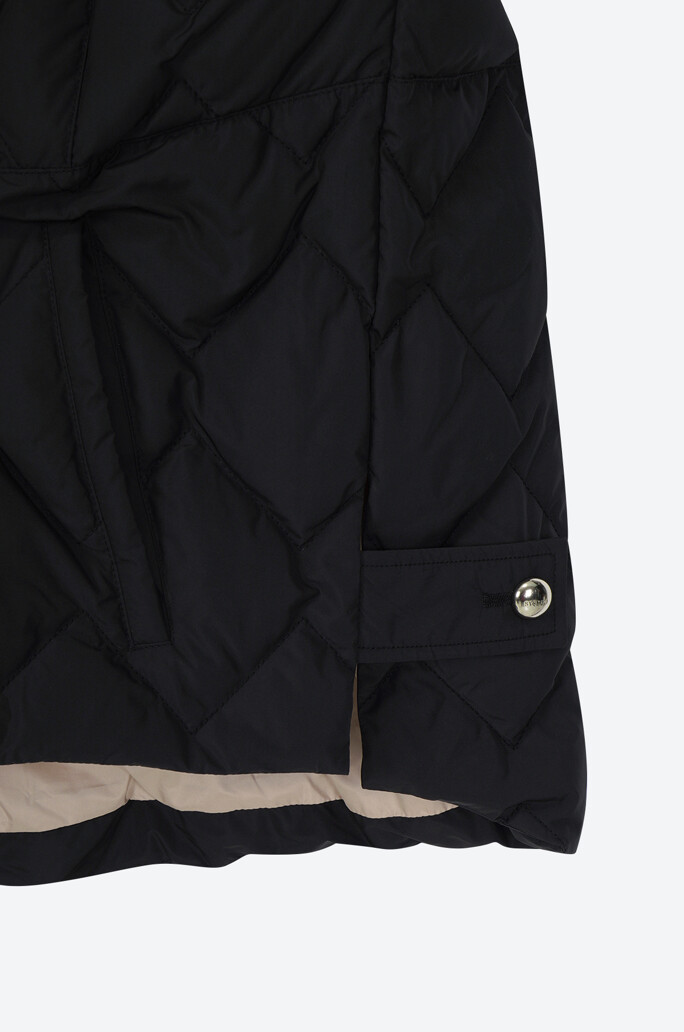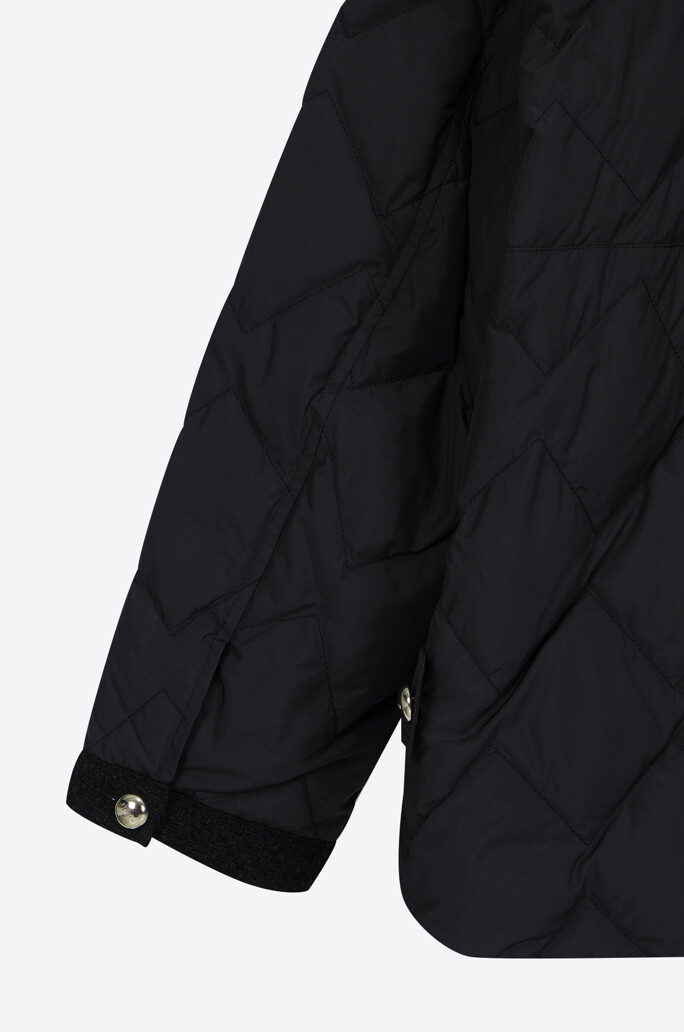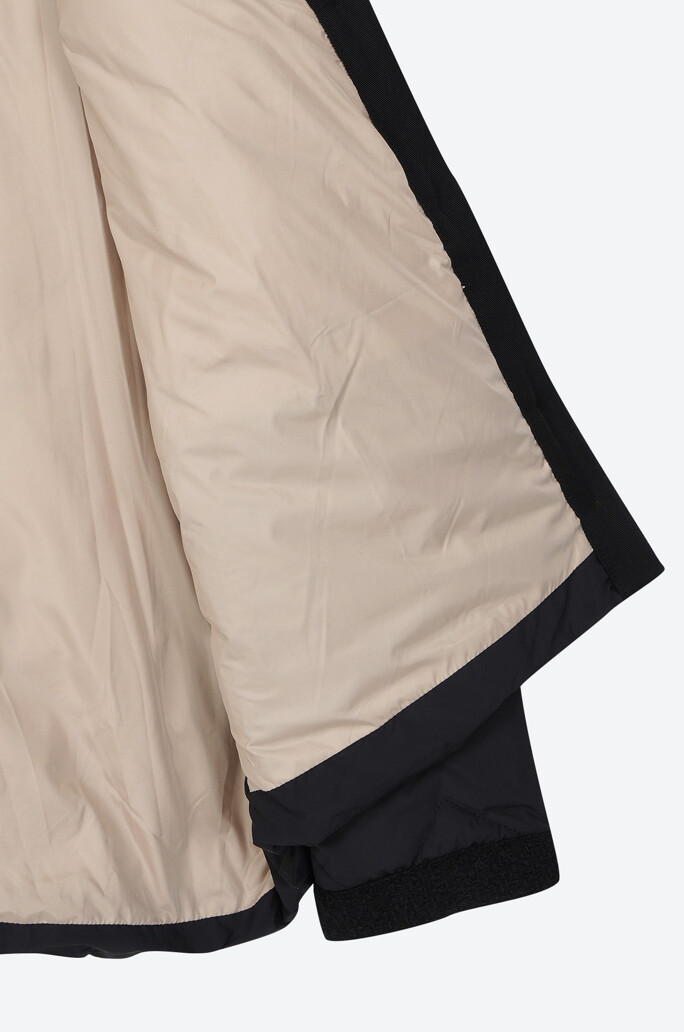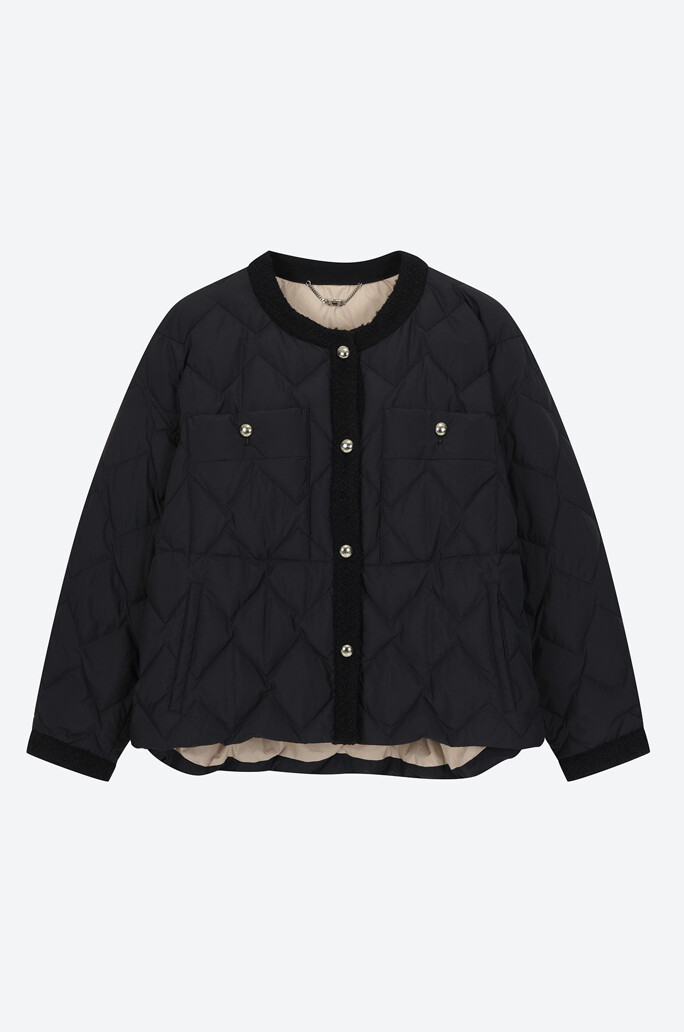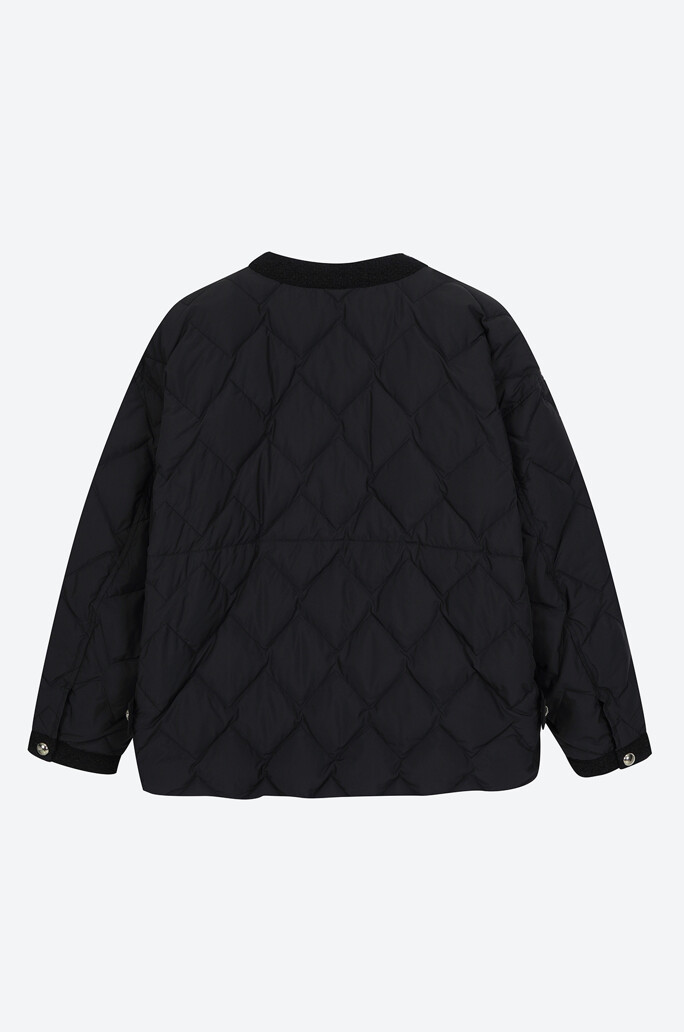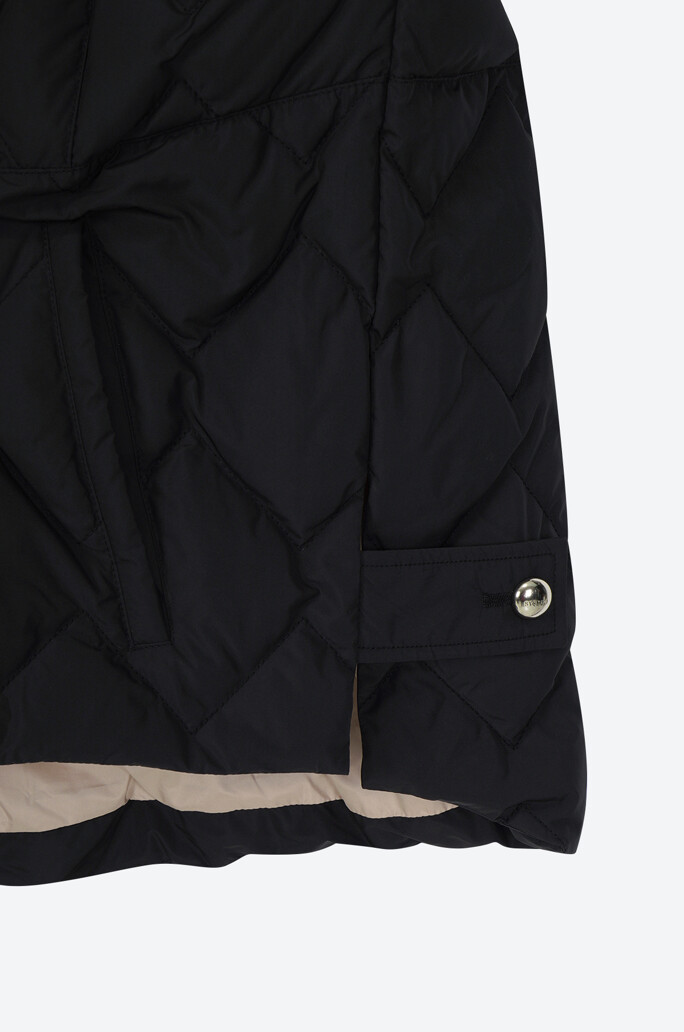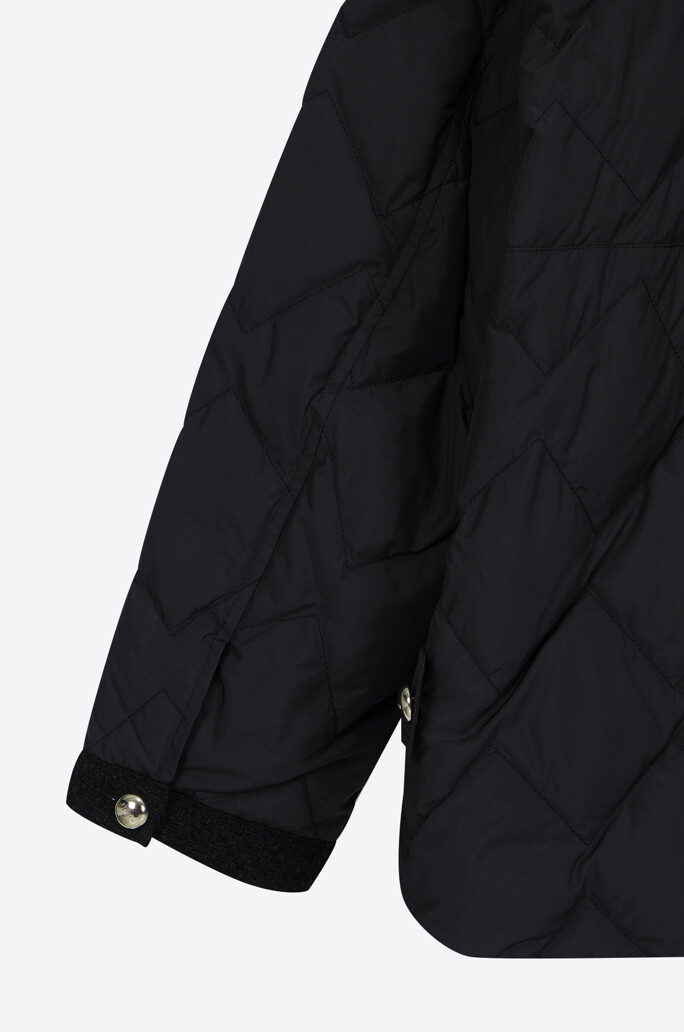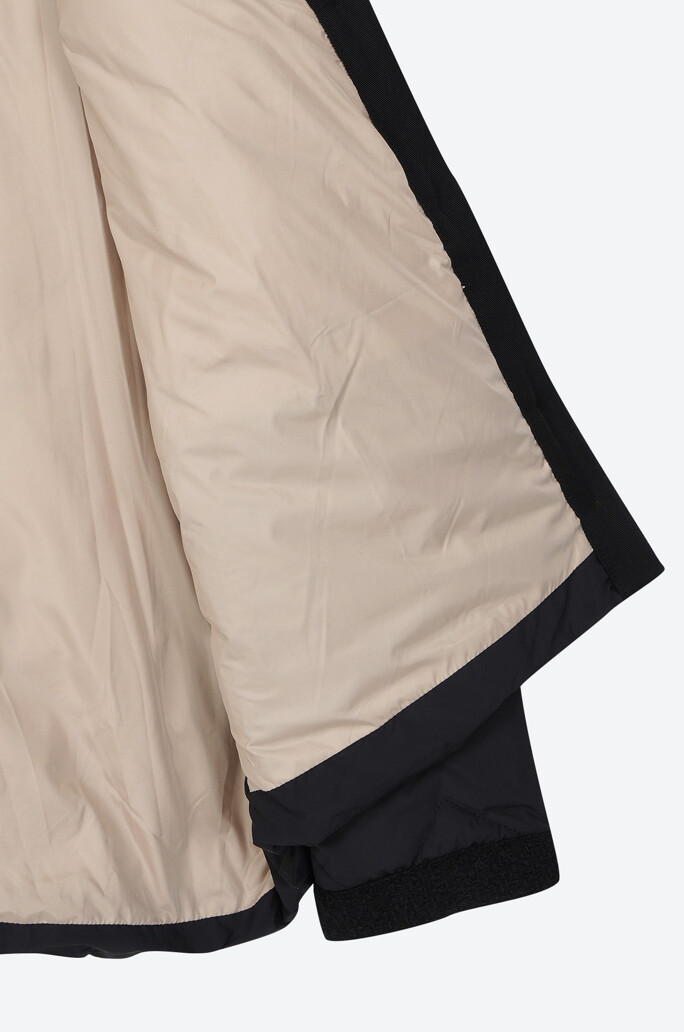 [Special] collarless goose down jumper
Shipping fee
Purchase Over ₩200,000(approx. $180) For Free Shipping
Color

BLACK
Size
Quantity
Total(DUTY/TAX not included) $361.86
₩479,400
(excl. Duty/Tax)
Price in USD is just for your reference and it may vary by currency exchange rate, your payment transaction will be in KRW.
상세정보
The drop shoulder design completes a relaxed silhouette and tweed texture along ends completes a delicate design. The harmony of quilting lines in different shapes adds volume while inner goose down and feathers filled in 9:1 ratios make the jumper lighter and warmer.
Fitting Information
[Special Outlet Product] This product has been reproduced as a popular product in F/W 2022.
More
Button taps and slits on both sides of hem
jumper, down/padded jacket
jumper, down/padded jacket
jumper, down/padded jacket
Size
Length

69.85

70.49

Chest

67.94

69.85

Shoulder

62.87

63.82

Sleeve Length

51.75

52.39

Sleeve

32.07

32.7
Measurement error may occur according to a measurer and materials of clothing.