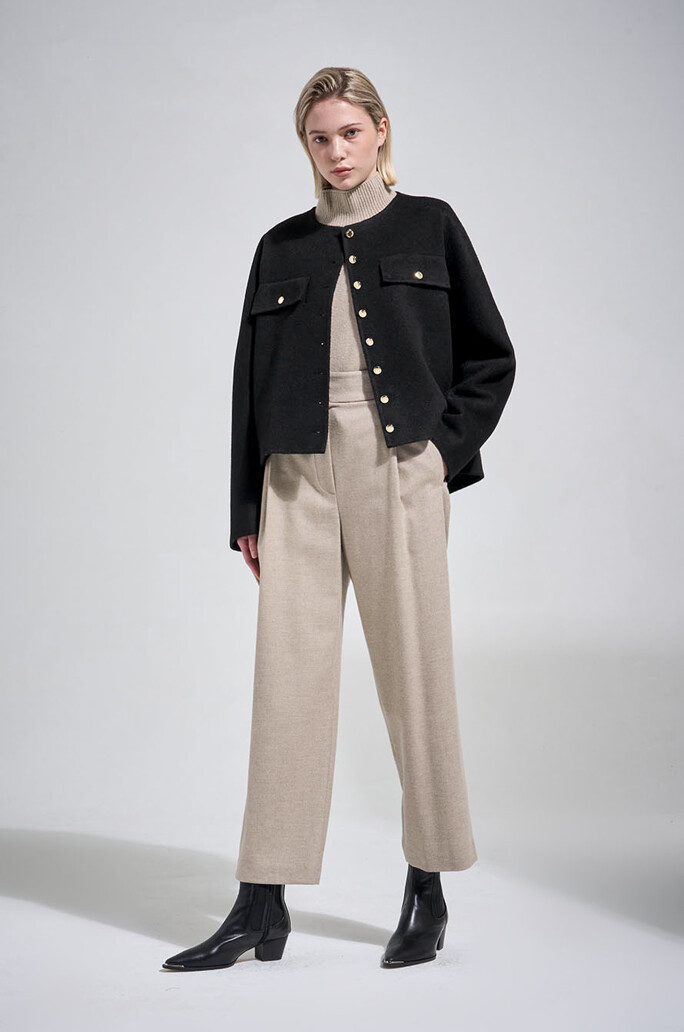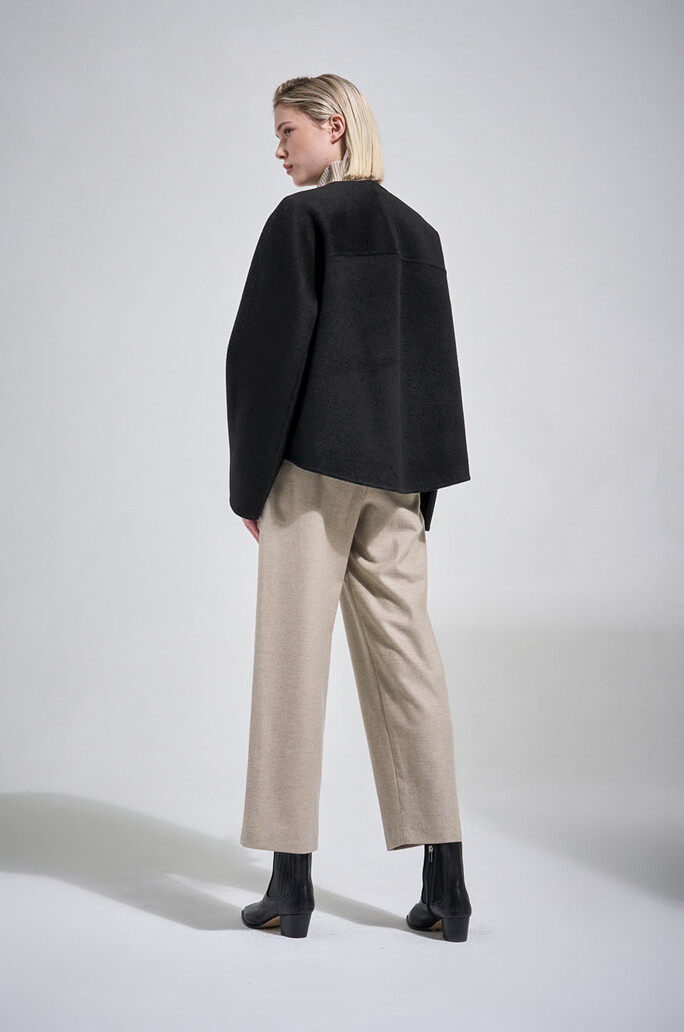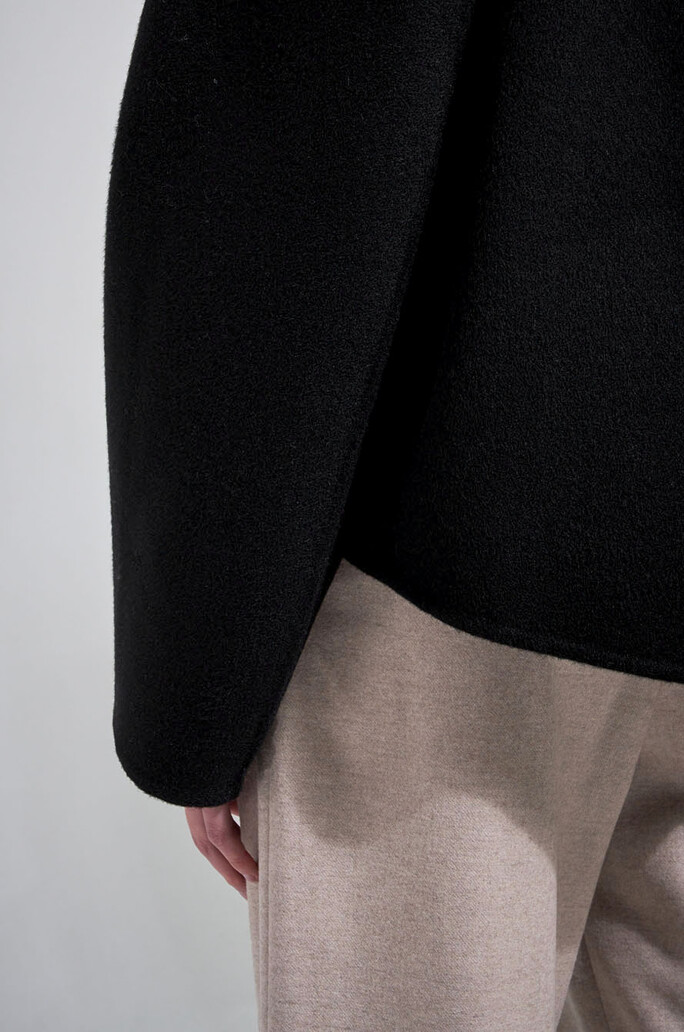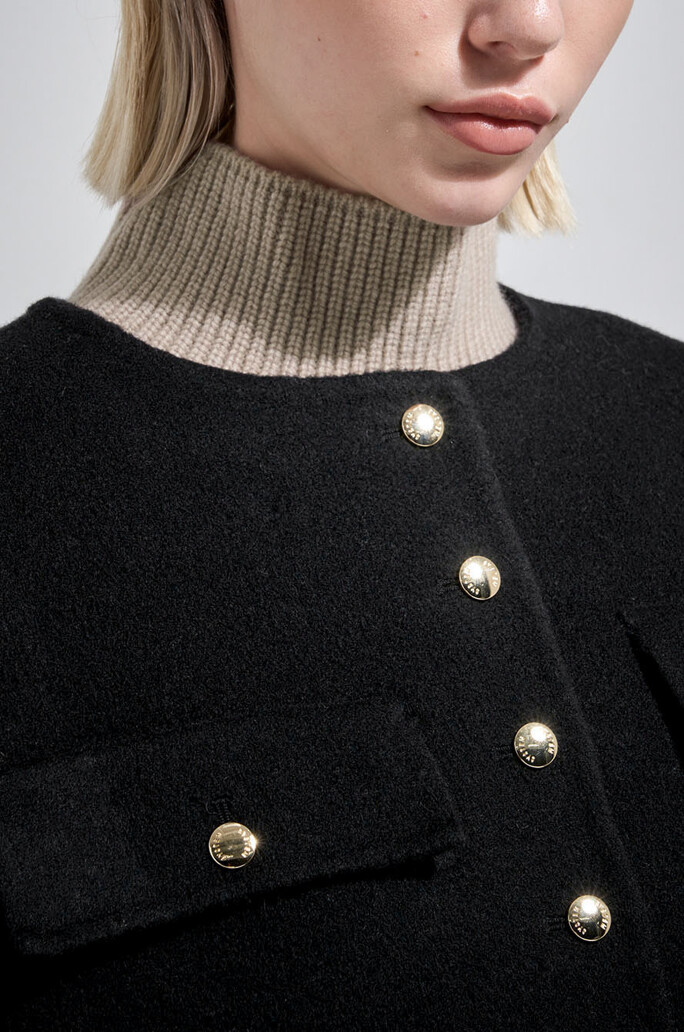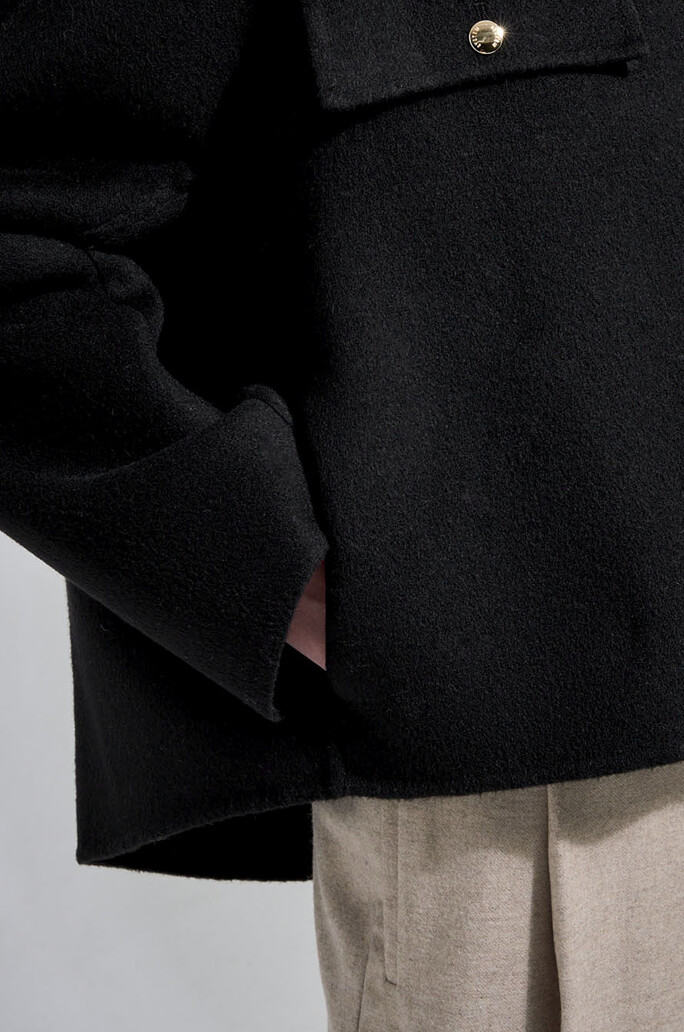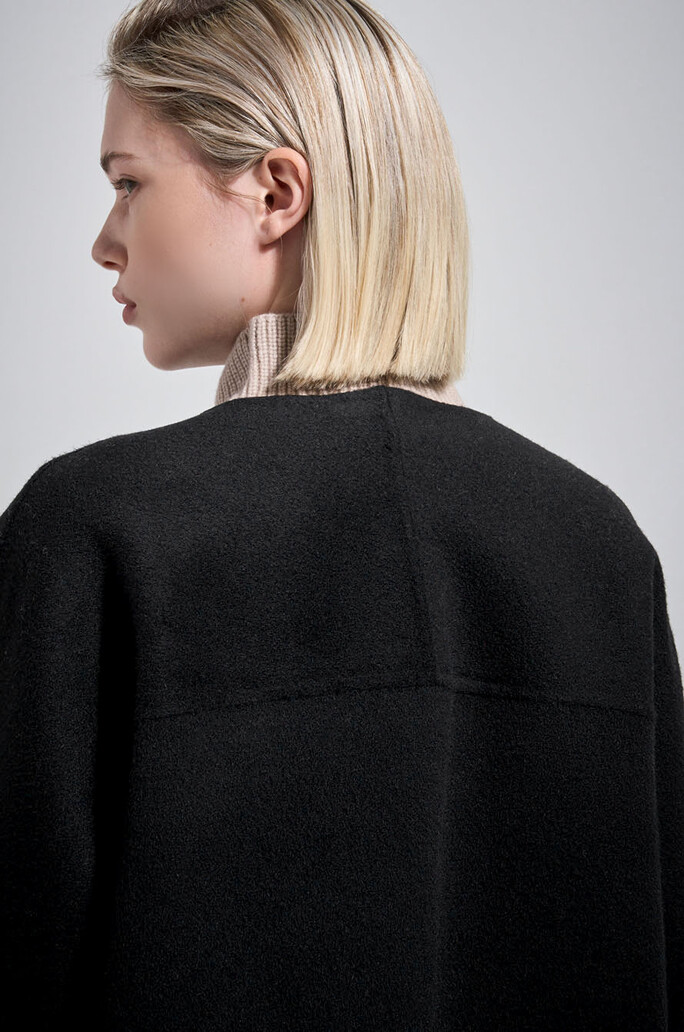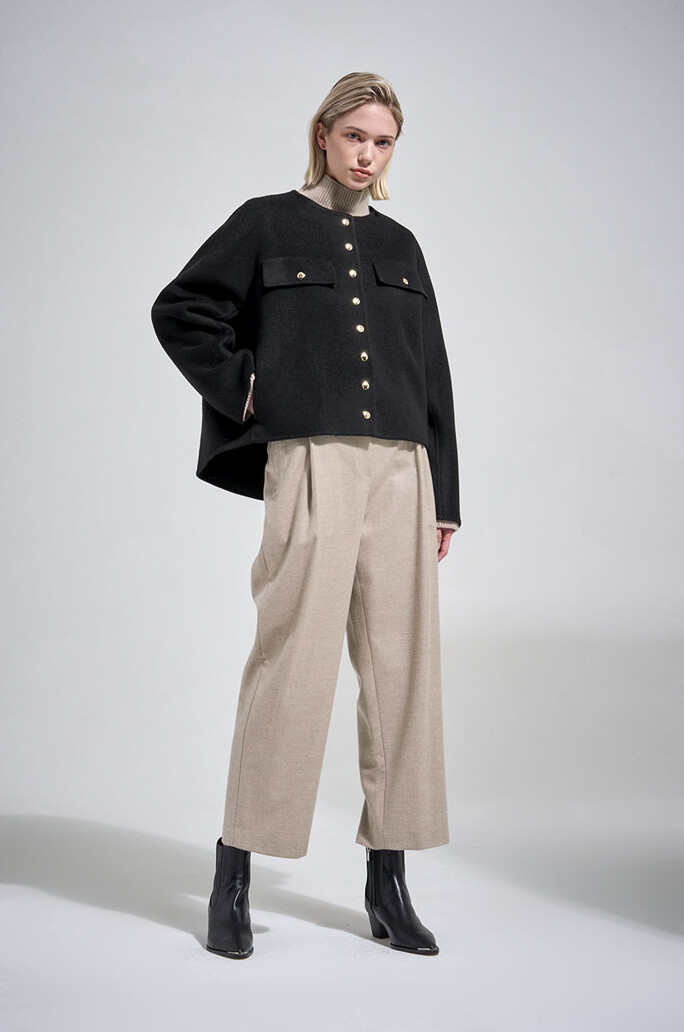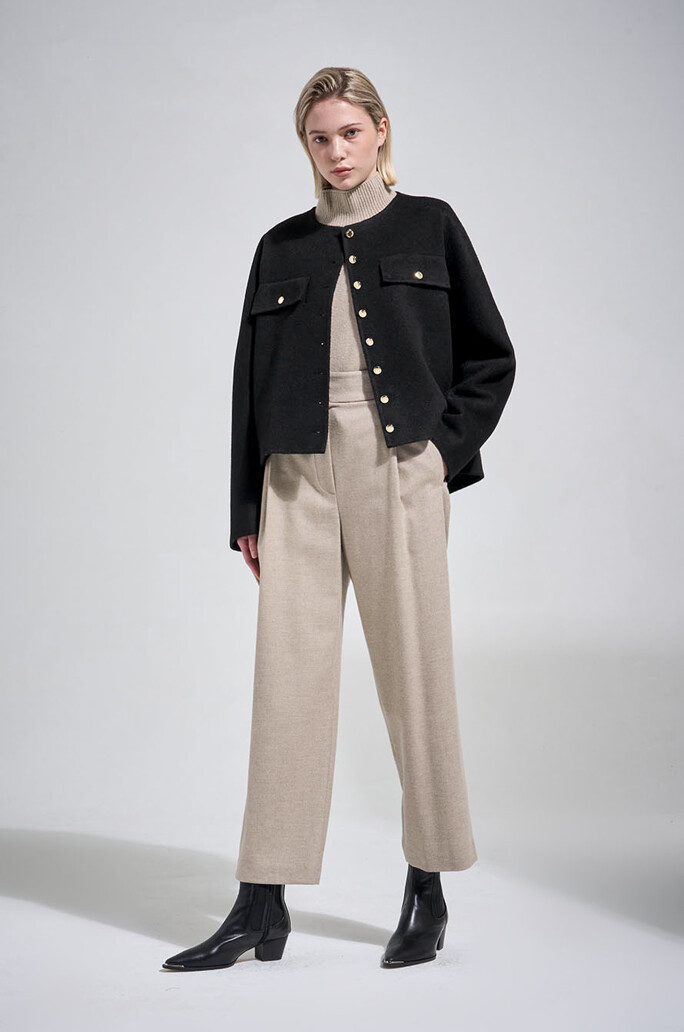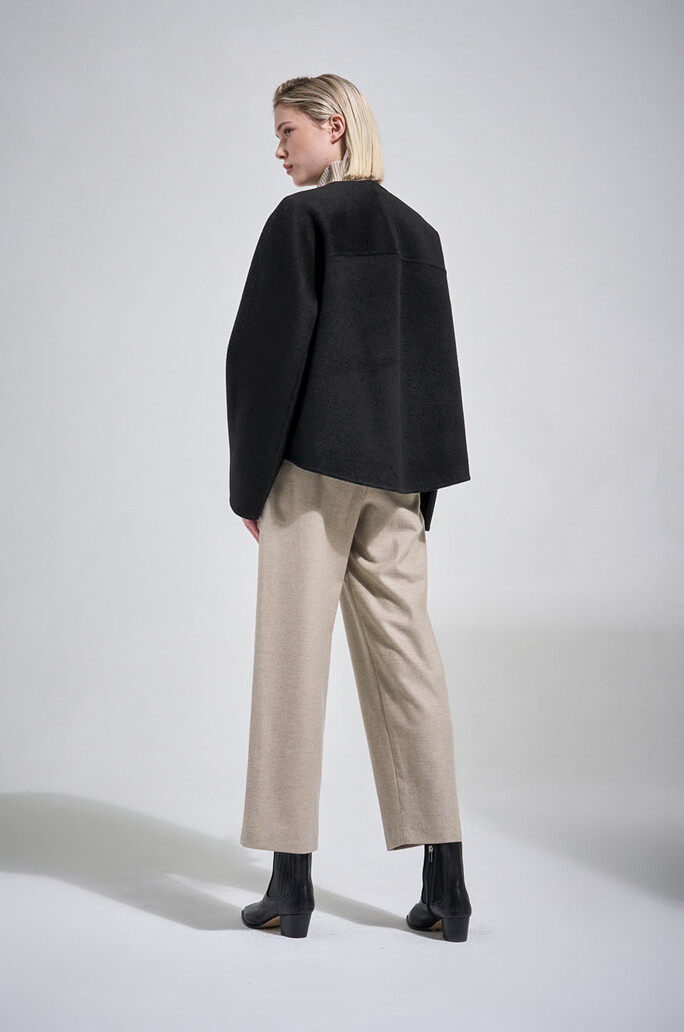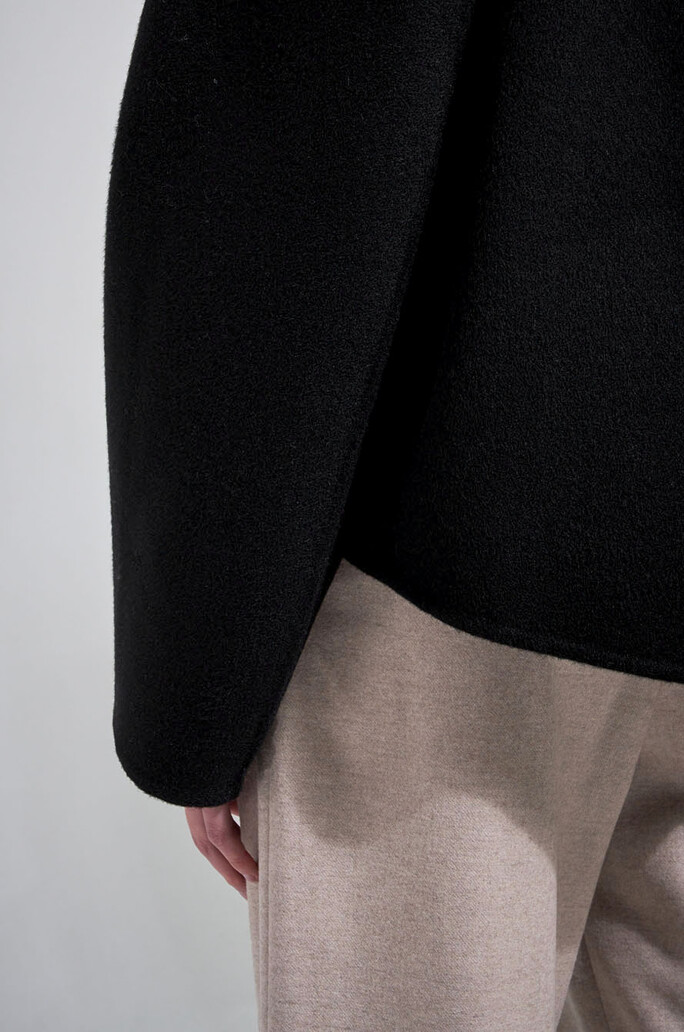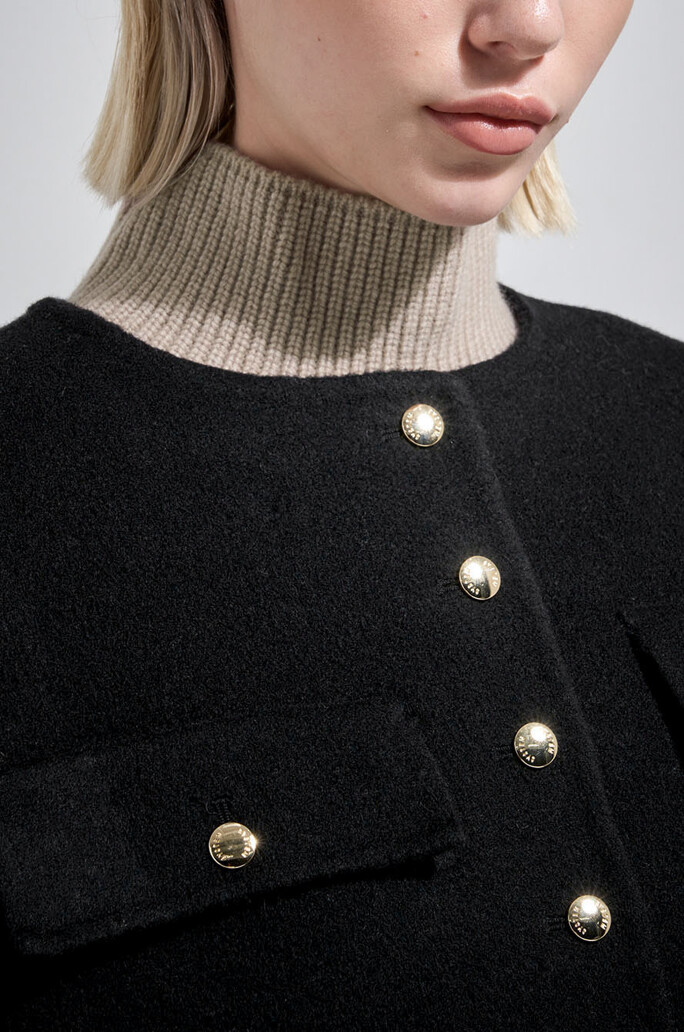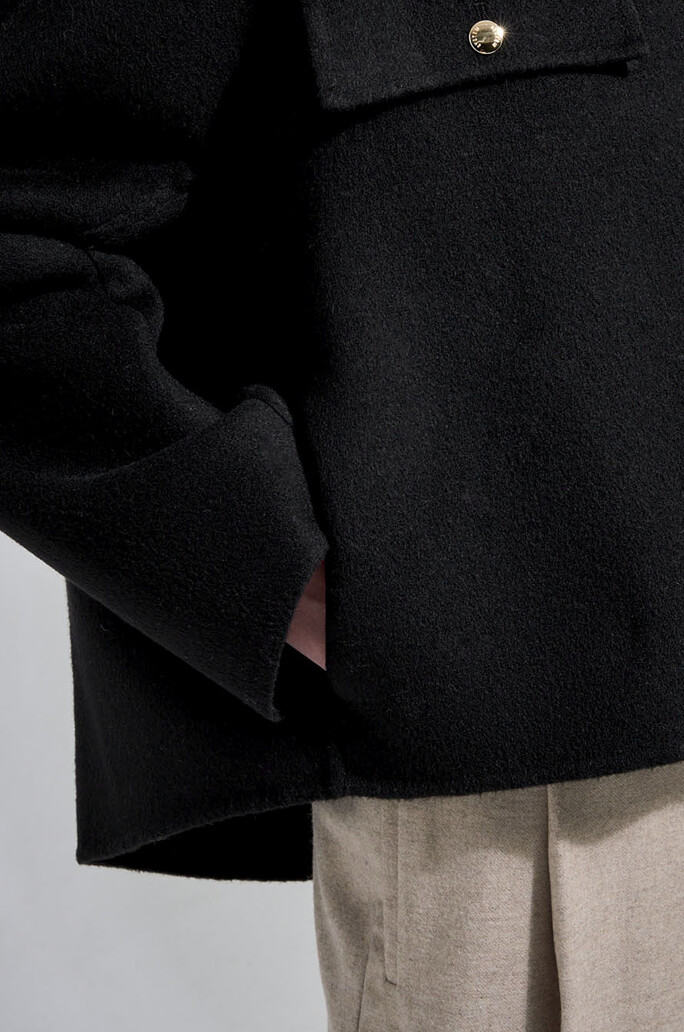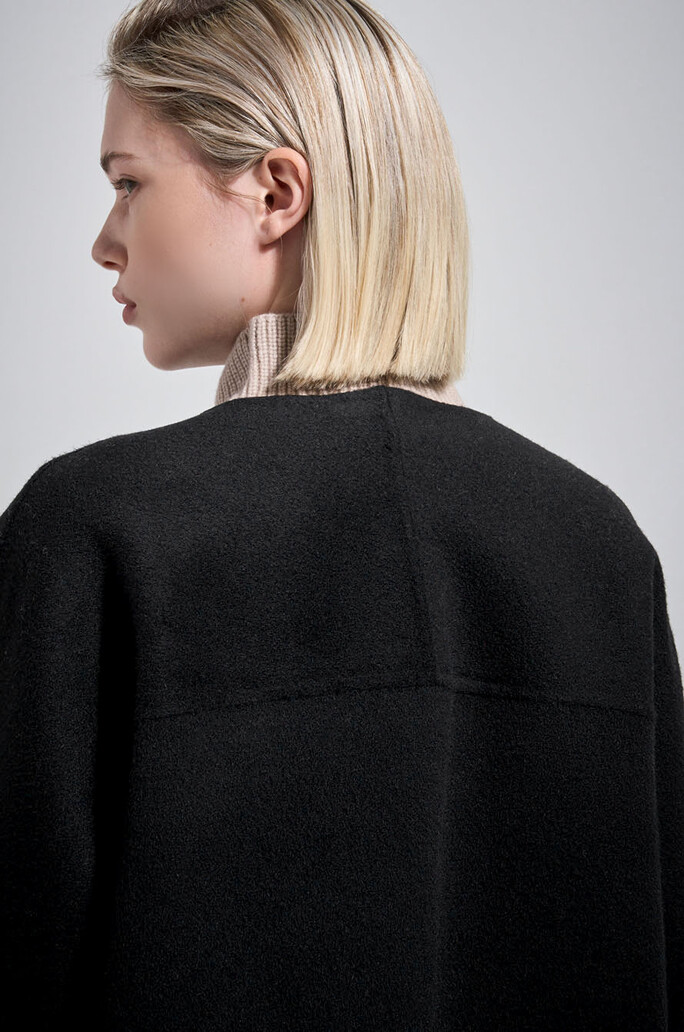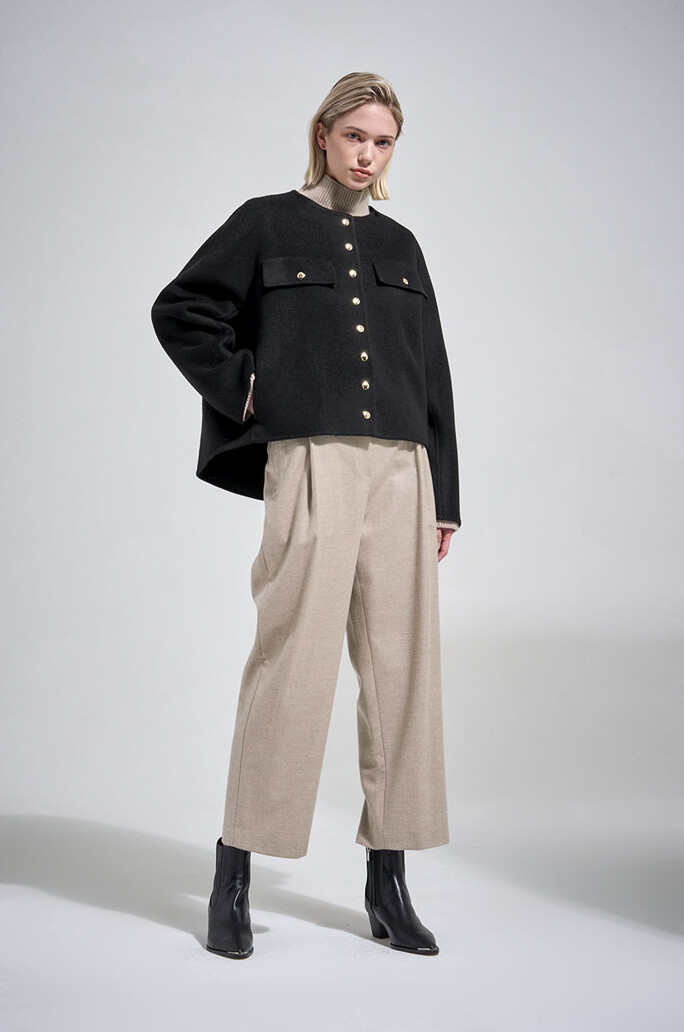 Shipping fee
Purchase Over ₩200,000(approx. $180) For Free Shipping
Color

BLACK
Size
Quantity
Total(DUTY/TAX not included) $253.17
₩335,400
(excl. Duty/Tax)
Price in USD is just for your reference and it may vary by currency exchange rate, your payment transaction will be in KRW.
상세정보
The harmony of neat collarless design and SYSTEM's stylish oversized silhouette adds trendy and stylish points. The wool and cashmere blend fabric adds light and soft texture along with luxurious points. The delicately glittering gold tone button details also add unique points to the neat design.
Fitting Information
Fitting Information : 175cm, size 55 model wears size 82
More
jacket
jacket
Size
Length

66.04

66.68

Chest

67.31

69.22

Sleeve

33.02

33.66
Measurement error may occur according to a measurer and materials of clothing.